August 4-13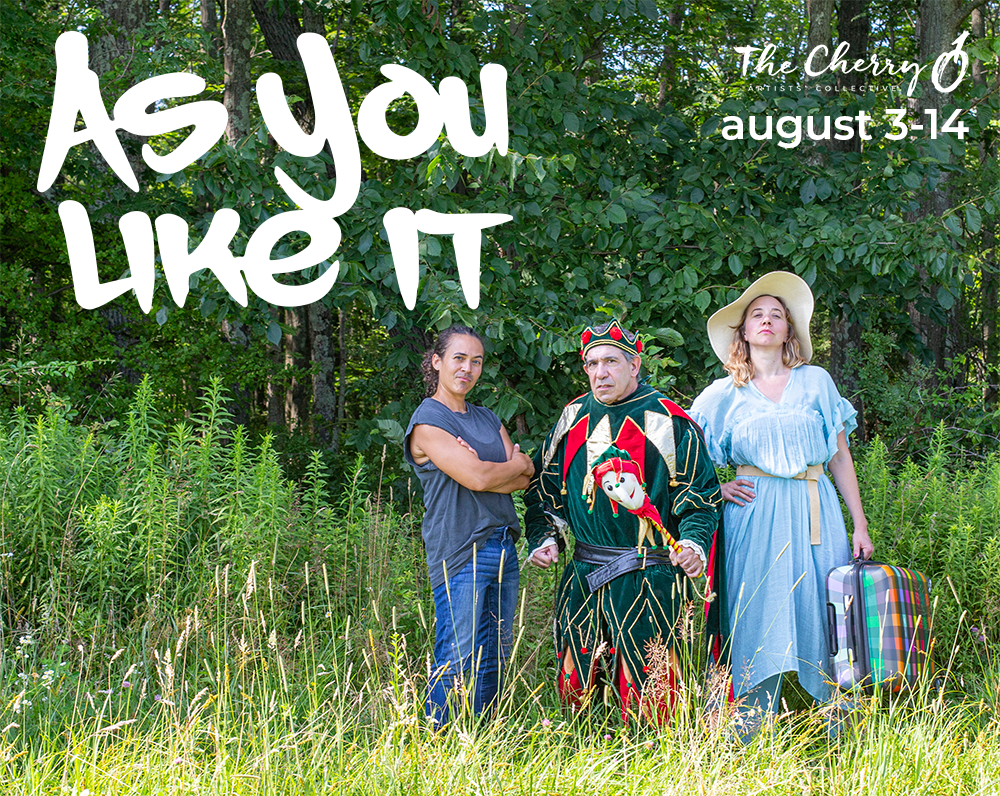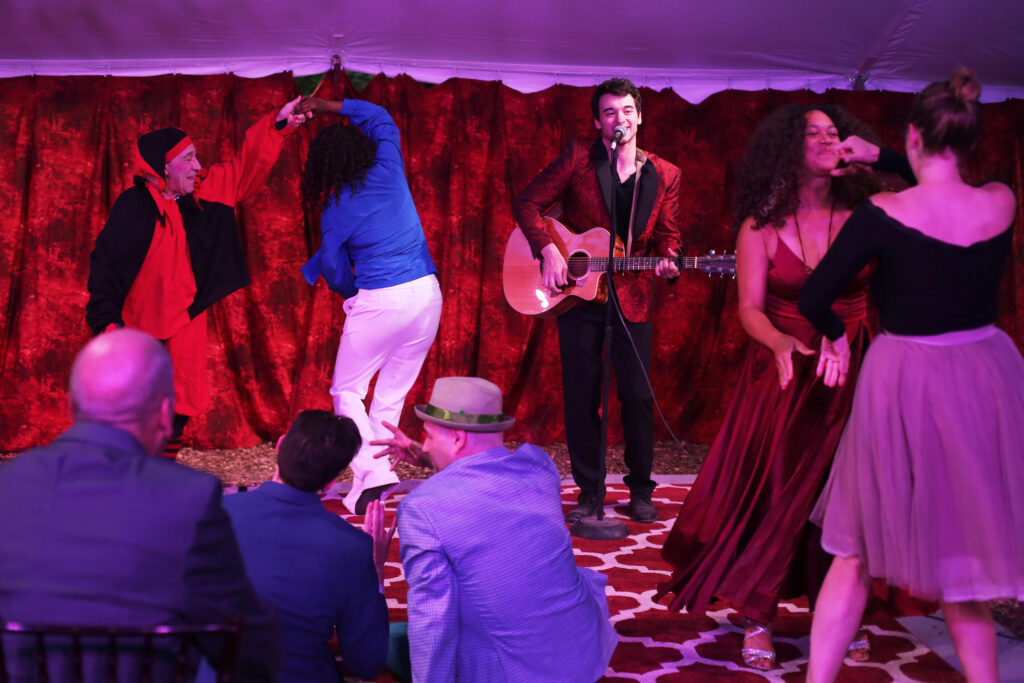 After wonderful successes with big summer classics The Fan and An Odyssey, the Cherry Arts is thrilled to bring our signature adventurous, irreverent theatrical style to Shakespeare for the very first time!
As You Like It is one of the bard's most beloved comedies, featuring one of his most exciting heroines, Rosalind, who dresses as a man and marches into the forest to save the day.
The play is chock full of songs written by some of Ithaca's most iconic songwriters, including Jennie Lowe Stearns, Nate Silas Richardson (of the Sim Redmond Band) and Maddy Walsh (of The Blind Spots). We can't wait!
We know this show is buckets of fun, and the Ithaca Times agrees: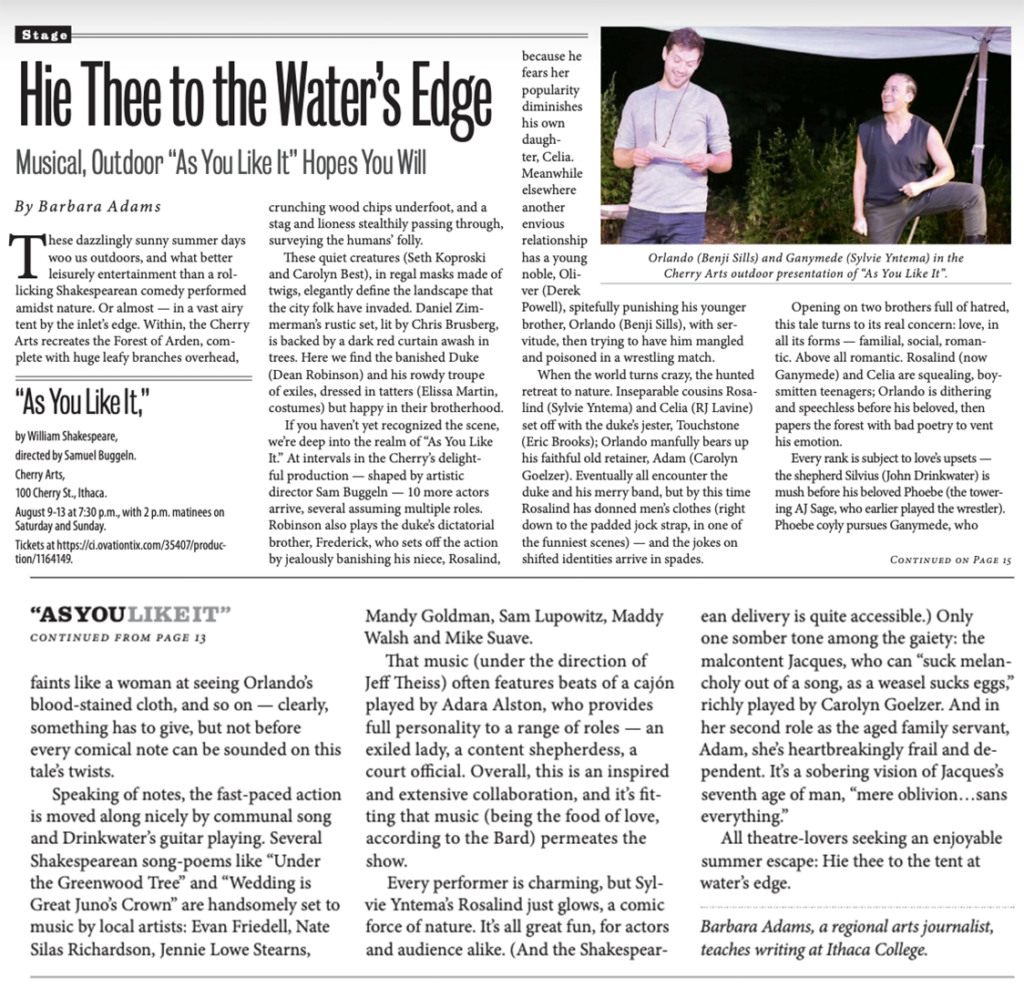 Outside in the Tent at the Cherry!
Thu 3 Aug – preview 7:30
Fri 4 Aug – opening 7:30
Sat 5 Aug – 2:00 & 7:30
Sun 6 Aug – 2:00 & 7:30
Wed 9 Aug – 7:30
Thu 10 Aug – 7:30
Fri 11 Aug – 7:30
Sat 12th Aug – 7:30
Sun 13th Aug – 2:00 & 7:30
We're grateful for the supporters who keep the Cherry running year-round.