October 24–November 3, 2019
The Cherry artists' Collective presented Listen to Her, a mini-festival of solo shows about women.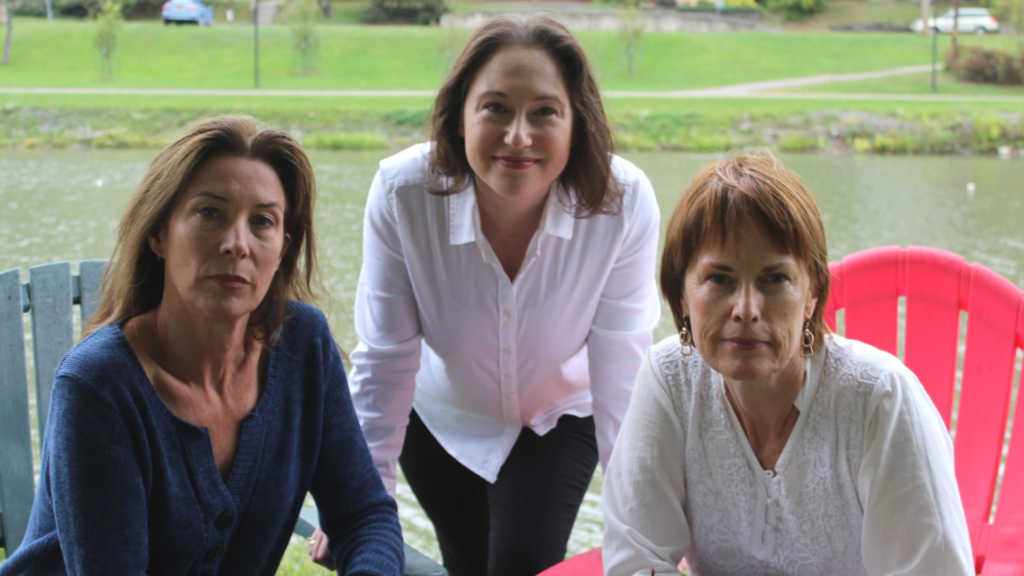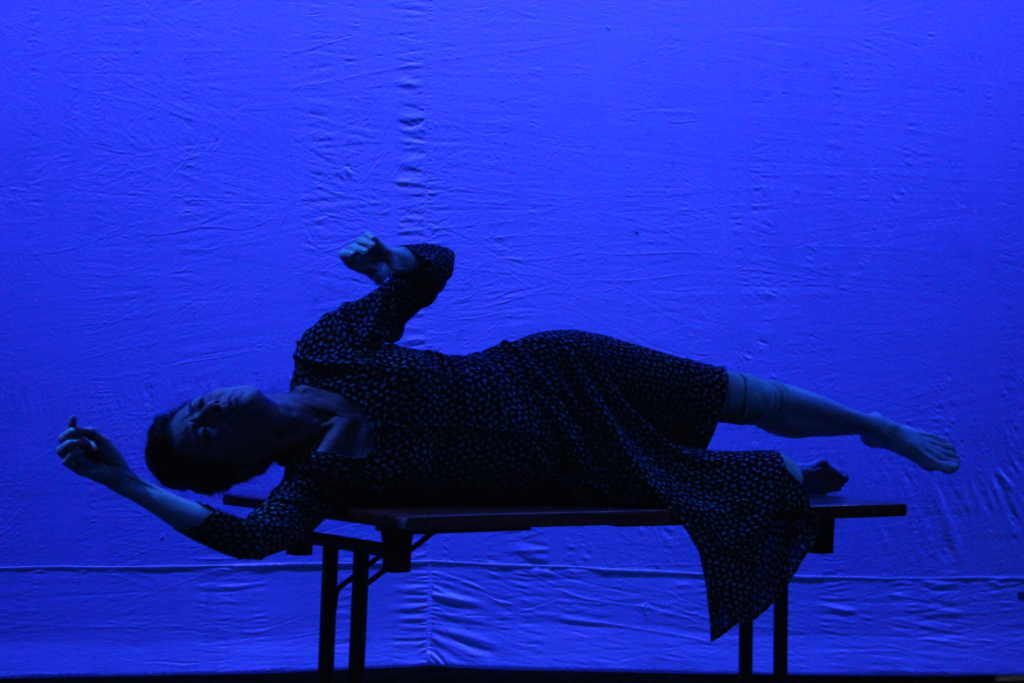 Asylum, written and performed by Cherry Collective Member Elizabeth Mozer, is based on stunning true events connected to the deserted Binghamton psychiatric hospital known as "The Castle." In a work that she has performed across the US, Mozer weaves together over six decades the lives of a Polish immigrant, three hospital inmates, and a woman following the clues to her past. This original movement-infused drama draws from personal accounts, historical documents, and imaginings to explore the shifting definitions of mental health and to bring marginalized voices to life. The Cherry Artists Collective presents Asylum on the heels of a sold-out, held-over run at the United Solo Theatre Festival in New York City.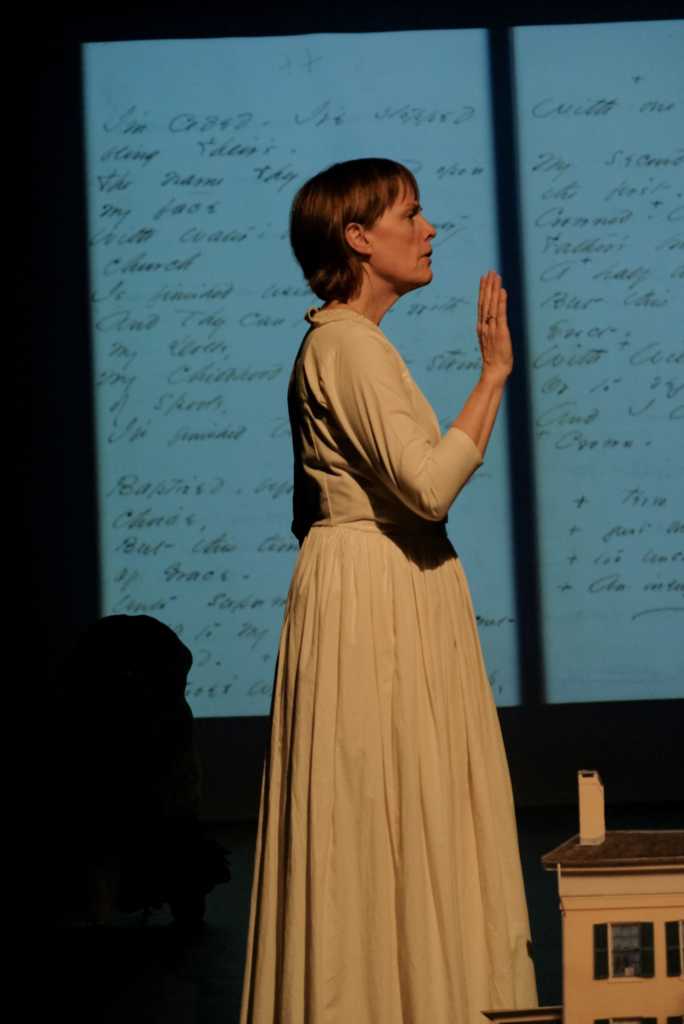 The Belle of Amherst is a beloved classic about the iconic, reclusive poet Emily Dickinson. The play draws from Dickinson's letters, diaries and poetry to paint a complex and joyful portrait of one of the great American women artists. Ithaca College acting professor Kathleen Mulligan performs an indelible Emily in a vibrant reimagining by director Norm Johnson. The Belle of Amherst will perform at the Cherry Artspace directly from a run at the American University in Beirut.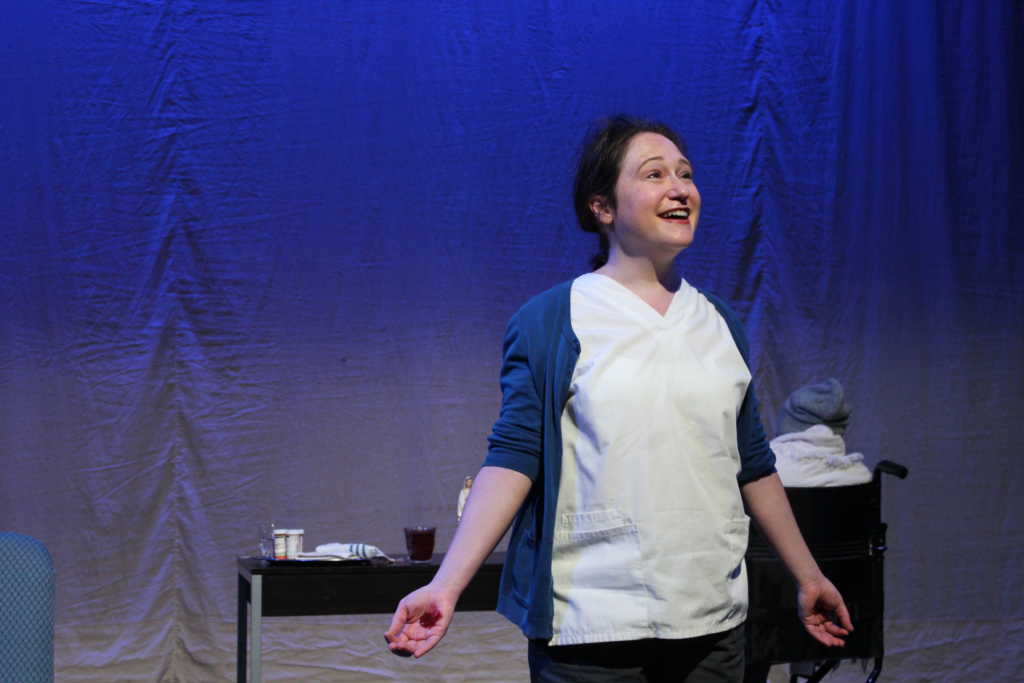 The English-language and US Premiere of The Saint brings the work of beloved Argentine playwright Santiago Loza back to the Cherry stage, starring Jennifer Herzog under the direction of Amina Omari. Currently in the eighth year of its hit run in Buenos Aires, this funny, strange, and powerful story follows the spiritual journey of an unforgettable young woman.
(Content warning: adult / potentially triggering material. More information available upon request.)
Over two thrilling weekends, Listen To Her fully encompassed the Cherry Collective mission: radically local, radically global, formally innovative. Don't miss a single one!
2019 Show times
Thurs Oct 24 – 7:30 The Belle of Amherst
Fri Oct 25 – 7:30 The Saint
Sat Oct 26 – 3:30 Asylum
Sat Oct 26 -7:30 The Saint
(followed by talkback with playwright Santiago Loza)

Fri Nov 1 – 7:30 The Belle of Amherst
Sat Nov 2 – 3:30 The Saint
Sat Nov 2 – 7:30 Asylum
(followed by talkback with playwright/performer, Elizabeth Mozer)

Sun Nov 3 – 3:30 The Belle of Amherst
(followed by talkback with director, Norm Johnson)
Sun Nov 3 – 7:30 Asylum