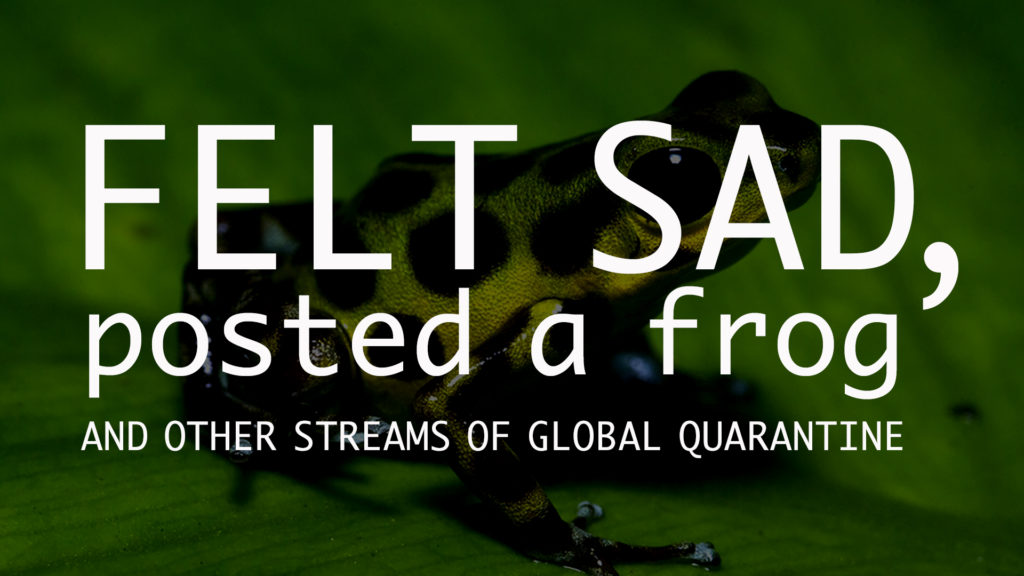 The world premiere of a new international work of live-streamed theater.
Co-written by six brilliant collaborating writers from around the world, and performed by members of Ithaca, NY's Cherry Artists' Collective.
Featuring stories from Buenos Aires, Berlin, San Salvador, Belgrade, Bucharest, and New York,
exploring with depth and humor how interactions and relationships are playing out on global screens in a time of danger.
NYC says:
"This work glimpses others in their sequestered locales, their loneliness, creativity, frustration, fear, presented up close the way we are experiencing others these days… —only, this is a work of theater, and like it or not, we're in it." (Gossip Central)
Audience email: "A timely, innovative, and powerful theatre piece.
Each playwright and actor captured real truth about this strange time in which we are living.
Kudos on the combined artistic and technical excellence."
Felt Sad, Posted a Frog will have five live-streamed performances,
from May 1–9.
Fri May 1 @ 7:30EST | Sat May 2 @ 2:30EST
Thurs May 7 @ 7:30EST | Fri May 8 @ 7:30EST | Sat May 9 @ 2:30EST
Tickets are priced on a sliding scale starting at $15.
Another:"We greatly enjoyed the experience and will recommend it enthusiastically to friends both here and elsewhere. …
We found it very interesting, engaging, and highly theatrical. …
We applaud the great creativity and courage that all of you brought to this production. A terrific job."
This moment is a paradox. After struggling for decades with the isolations of capitalism, we are asked to separate further. With so much contact already mediated by the screen, we are asked to eliminate togetherness in favor of digitality.
But in some ways the world is more unified than it has ever been: countless people in vastly different places around the world are living versions of the same extreme circumstance. From an isolation that brings cultures into shared experience, the Cherry Artists' Collective seeks a way for live performance to reflect this commonality in a time of isolation. The six writers of Felt Sad, Posted a Frog each bring their global perspective to quarantine and digital life: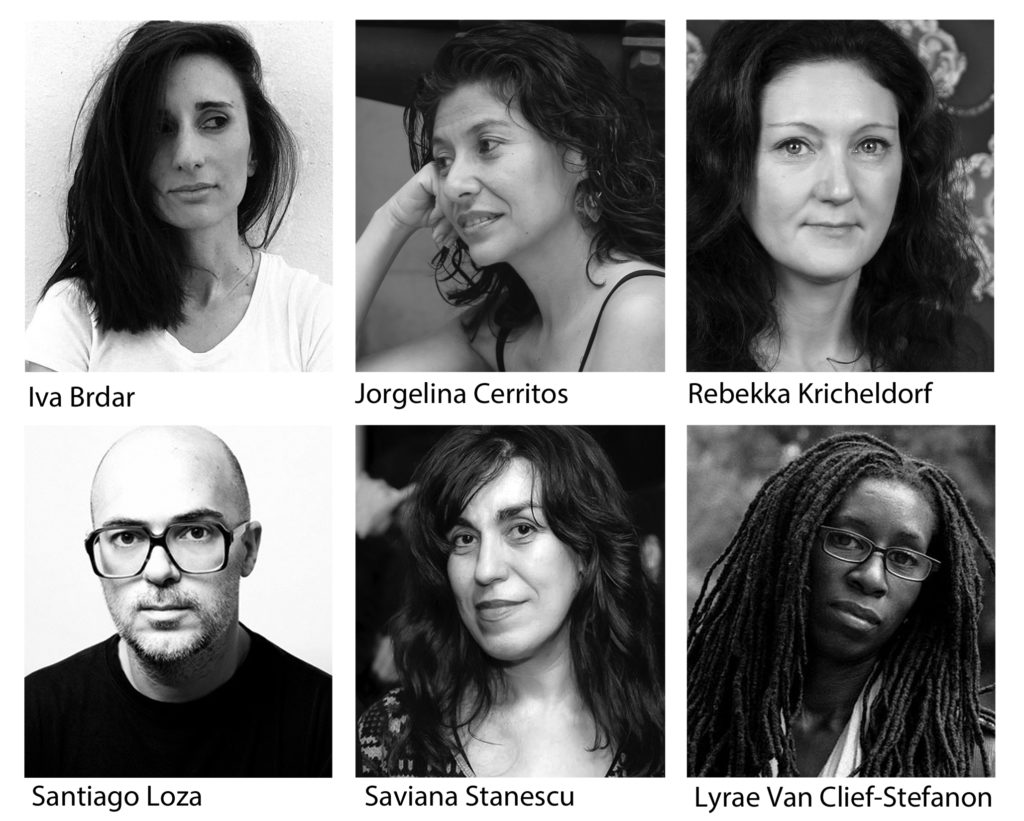 Iva Brdar (Belgrade—writer of Rule of Thumb (Cherry 2018)— two-time Theatertreffen Stückemarkt shortlist)
Jorgelina Cerritos (San Salvador—writer of On the Other Side of the Sea (Cherry 2020)— Casa De Las Americas award for drama)
Rebekka Kricheldorf (Berlin—writer of Testosterone (Cherry 2019)— Kleis, Kassel, and Saarbrücken theater awards)
Santiago Loza (Buenos Aires—writer of Winter Animals, Nothing to do with Love, and The Saint (Cherry 2017 & 2019)— Un Certain Regard prize, Cannes Film Festival)
Saviana Stanescu (Bucharest/Ithaca—writer of What Happens Next (Cherry 2017)— Innovative Theater Award, New York)
Lyrae Van Clief-Stefanon (Ithaca—lyricist of The Snow Queen (Cherry 2016-18)—National Book Award finalist for poetry)

The work is directed by Artistic Director Samuel Buggeln and co-director Beth Milles, and performed by members of the Cherry Artists' Collective and others. Translations are by Neil Blackadder, Buggeln, and Ana Brdar.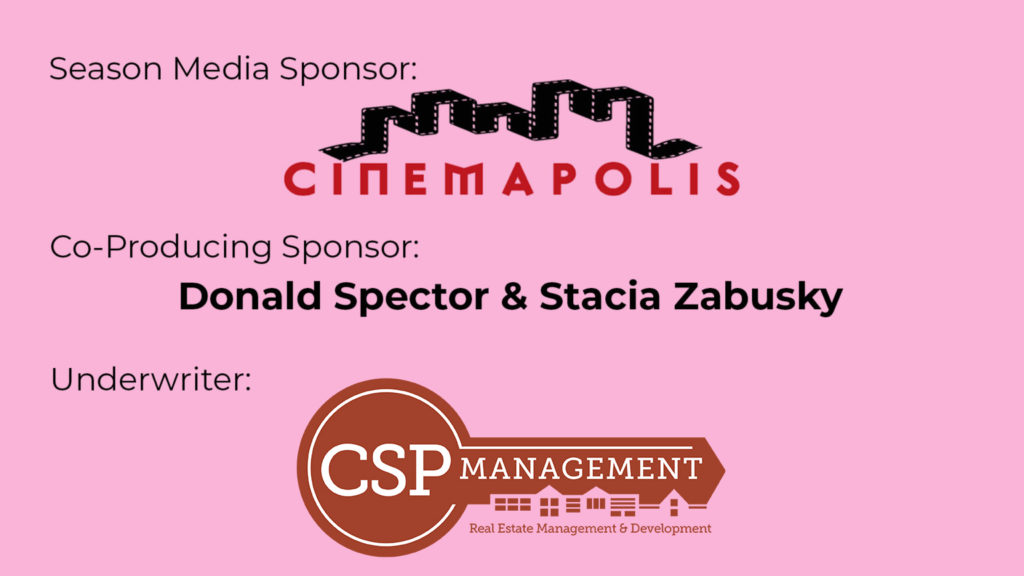 This project is made possible, in part, with the funding from The Community Arts Partnership of Tompkins County.