Ithaca's cultural landscape is shifting. 
We want you to be a part of it.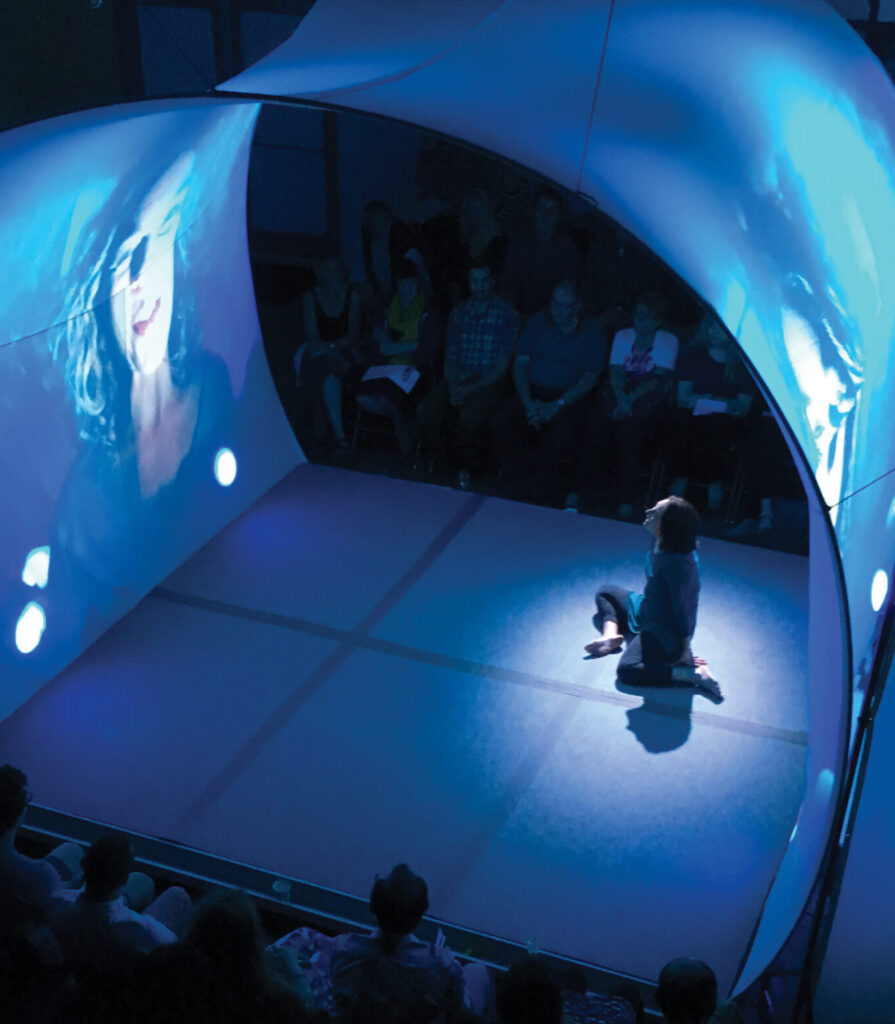 Since our founding in 2014, the Cherry has grown into Ithaca's most expansive arts destination. The new Cherry Gallery and Camilla Studio are now operating alongside the beloved Cherry Artspace theater, and bringing in large new audiences.
The Cherry Arts now serves a larger—and broader—audience than any other Ithaca cultural producer.
A Business Partnership with the Cherry Arts is now more cost-effective than anywhere else—putting your business' message in front of over ten thousand arts consumers during a full year of programming.
Art premiered at the Cherry goes on to be shown in New York City, Los Angeles, London, and beyond. And our ongoing collaborations with companies like LilyPad Puppet Theater and Circus Culture fill our spaces with family audiences.
If you want lovers of visual art, theater, dance, circus, children's puppetry, comedy, and more, to know that your organization is a proud pillar of the community, supporting the arts that make Ithaca so special—the Cherry Arts is your one-stop partner!
---
Advertising Partnerships
Full year of
advertising
cost
dimensions
Extra Large Ad
$1000
8" W x 8" H
Large Ad
$650
8" W x 5.25" H
Standard Ad
$350
3.875" W x 5.25" H
Small Ad
$150
3.875" W x 2.5" H
The foundation of the Business Partnership is advertising presence in our Production Programs and Business Partners Banner. All ads appear both places. 
Programs are read by thousands of audience members throughout the season. Our Business Partners Banner is prominently displayed at hundreds of additional events during the year, including all gallery exhibitions.
---
Production and Exhibition Sponsorships
For even more significant visibility, sponsor one of our theater productions or gallery exhibitions.
All Sponsors receive:
• Logo on all posters, flyers, e-blasts, webpage, and numerous social media posts for sponsored show
• Live recognition at opening and closing receptions
Plus these benefits:
Gallery Exhibition
Underwriter ($1500)
Theater Production
Underwriter ($3000)
Theater Production
Co-Producer ($6000)
Large ad all year
Large ad all year
Extra Large ad all year
Special invitation to
opening of sponsored show
Four tickets to
sponsored show
Six tickets to
sponsored show
Season Producer ($14,000) 
• XXL ad all year (8" x 13.5")
• Logo on all posters, flyers, e-blasts, webpage, and social media for entire year
• Four tickets to all season shows 
• 20% employee ticket discount to entire season 
• Live recognition at all opening and closing receptions
---