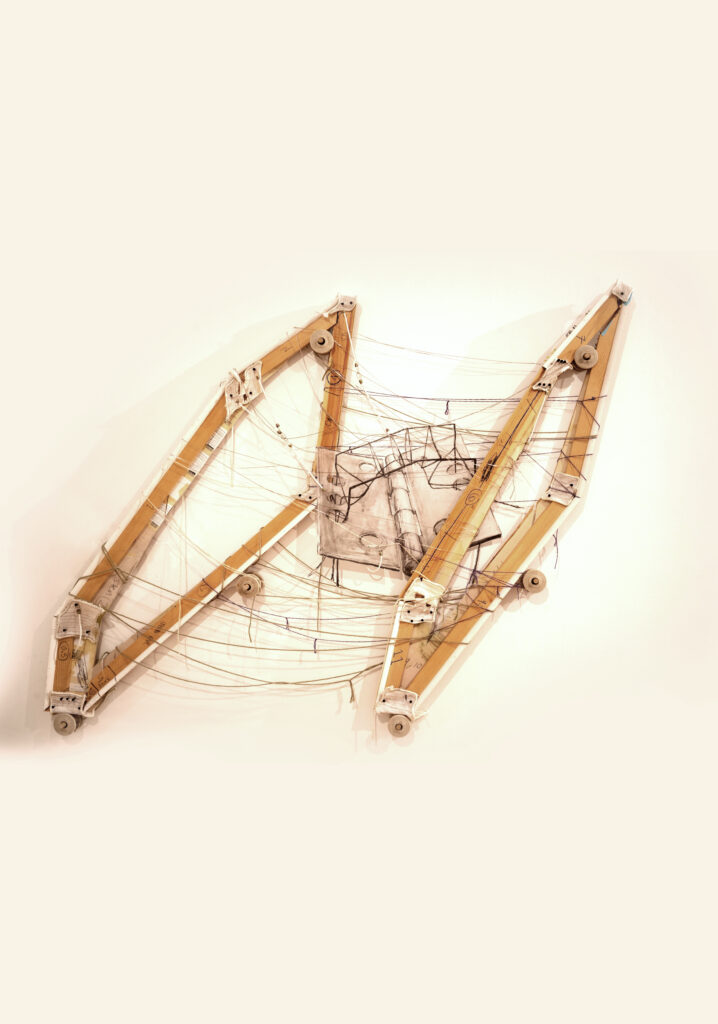 Oct 20–Dec 3 2023
Cherry Gallery
130 Cherry St, Ithaca
Saturdays & Sundays, 1-5 pm
Gallery Night: Fri Nov 3, 5-8 pm
The loom, the hinge, the greenhouse. In stringmachine, artist Rita Scheer explores the latent possibilities of these dissimilar "machines", freeing their lines from the grids of architecture and repurposing their components to create strange and compelling works of drawing, sculpture and installation. The entire Cherry Gallery becomes a breathy, unmoored loom, suspended overhead as we peruse impossible machines and the mechanical drawings that might guide their creation.
From opposite directions, the Lockheed 10-E flown by Amelia Earhart, and the countless looms operated by uncredited women across history, prove false the myth of machines as the domain of men. The Cherry is delighted to be exhibiting the works of Rita Scheer in dialogue with our production of Air Heart, created and performed by Mara Neimanis.
About the Artist
Rita Scheer is an artist and educator living and working between Philadelphia and Providence. They received their MFA in painting and drawing from Tyler School of Art in 2023, and their BA from Brandeis University in 2020. Rita has exhibited work at spaces including Vox Populi and Pilot + Projects in Philadelphia, Abigail Ogilvy in Boston, and for the Areacode Art Fair.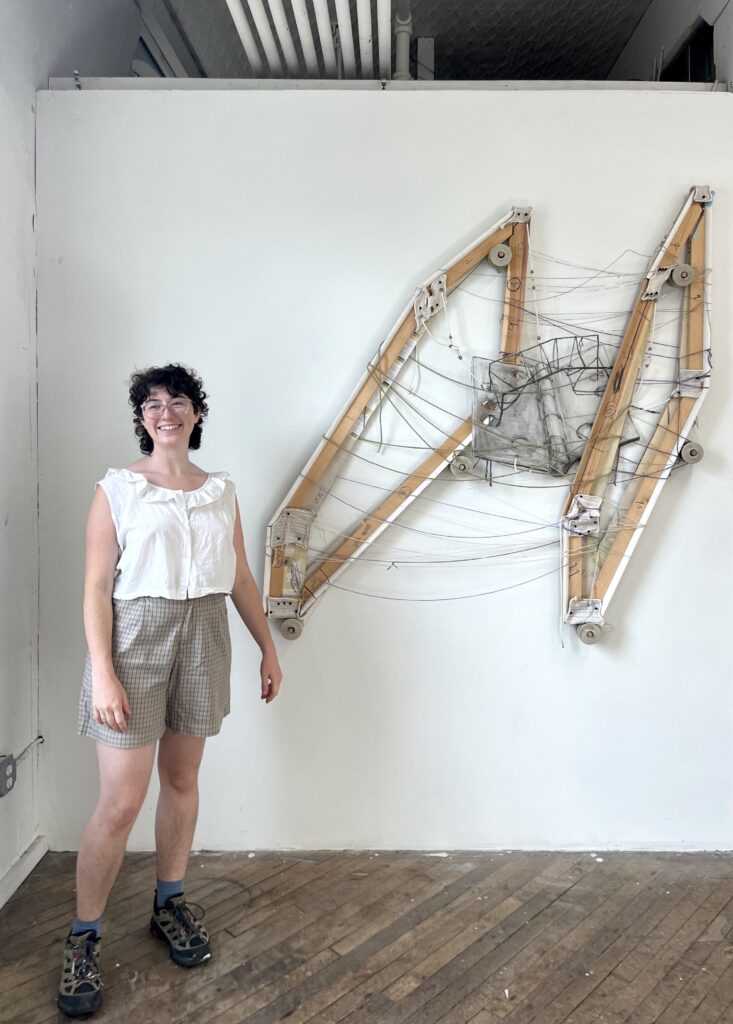 This exhibition is funded in part with operational support to the Cherry Gallery by the New York State Council on the Arts, the Community Arts Partnership of Tompkins County, and Tompkins County Tourism.