by Rebekka Kricheldorf
a new play from Germany, in English for the first time
Feb 21–Mar 3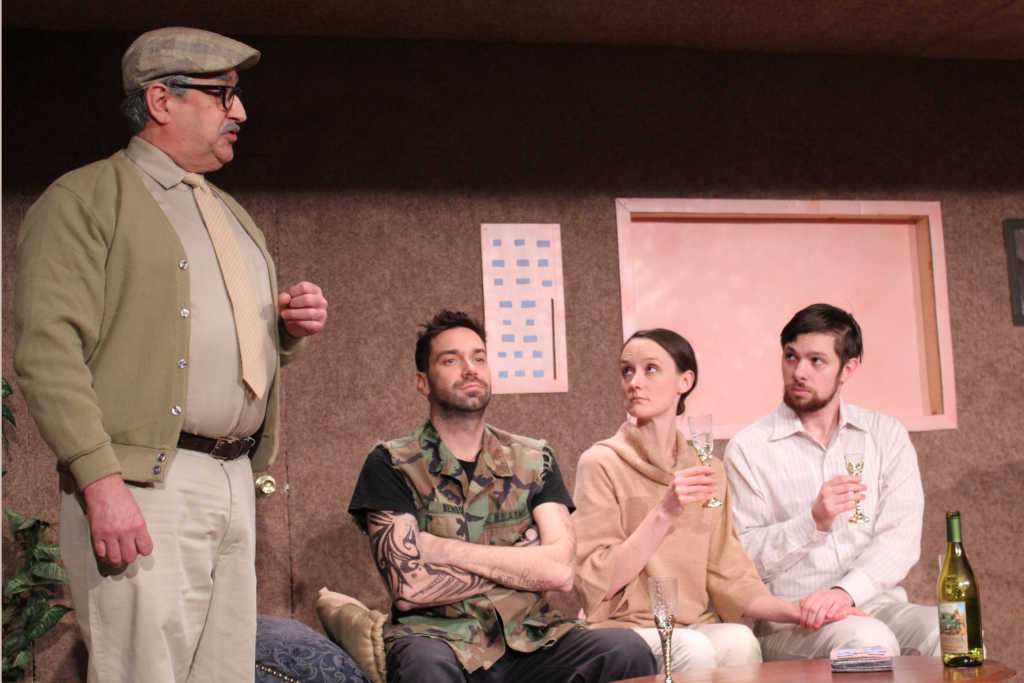 Pee-wee's Playhouse meets Rambo in this hilarious, pitch-dark parable about toxic masculinities and the limits of liberal do-goodery in extreme times.
This outrageous comedy has seen productions in Germany, Argentina, Guatemala, Mexico, Colombia and Venezuela. The Cherry Arts is proud to present this play in English for the first time.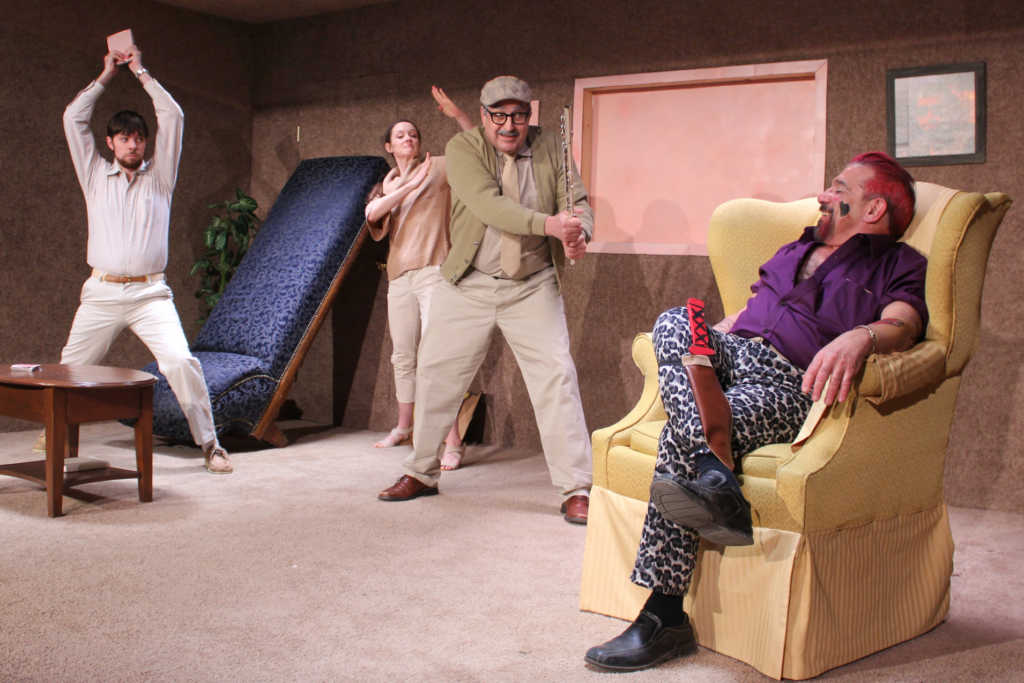 Performance Schedule:
Thurs Feb 21, 7:30 (preview)  |  Fri Feb 22, 7:30 (opening)  |  Sat Feb 23, 7:30  |  Sun Feb 24, 3:00
Thu Feb 28, 7:30  |  Fri Mar 1, 7:30 (talkback following)  |  Sat Mar 2, 2:00 & 7:30  |  Sun Mar 3, 3:00
WITH:
Eric Brooks*  |  Helen Clark*  |  Lucy Gladstone  |  Karl Gregory*  | Benno Ressa |  AJ Sage  |  David Studwell*
(*member, Actors' Equity Association)
Environment: Daniel Zimmerman. Lighting: Shane Hennessy. Costumes: Liz Woods & Sasha Alexandra Oliveau. Props: Edith McCrea & Lily Gershon. Translated by Neil Blackadder & Directed by Samuel Buggeln.
PLUS! YOU ARE INVITED to meet playwright Rebekka Kricheldorf,
who will be traveling from Germany to Ithaca to join us for this US premiere!
*On Friday, March 1, directly following performance, there will be a "Cherry Commons" talkback with the playwright and the director, moderated by internationally renowned playwright Saviana Stanescu.
*On Monday, March 4 at 4:30pm, Cornell University's Department of Performing and Media Arts will host a conversation with the playwright, translator, and director of Testosterone. This talk is part of their series, "World Theatre Voices," and it will take place in Room 124 of Schwartz Center on the Cornell campus. The event is free and open to the public.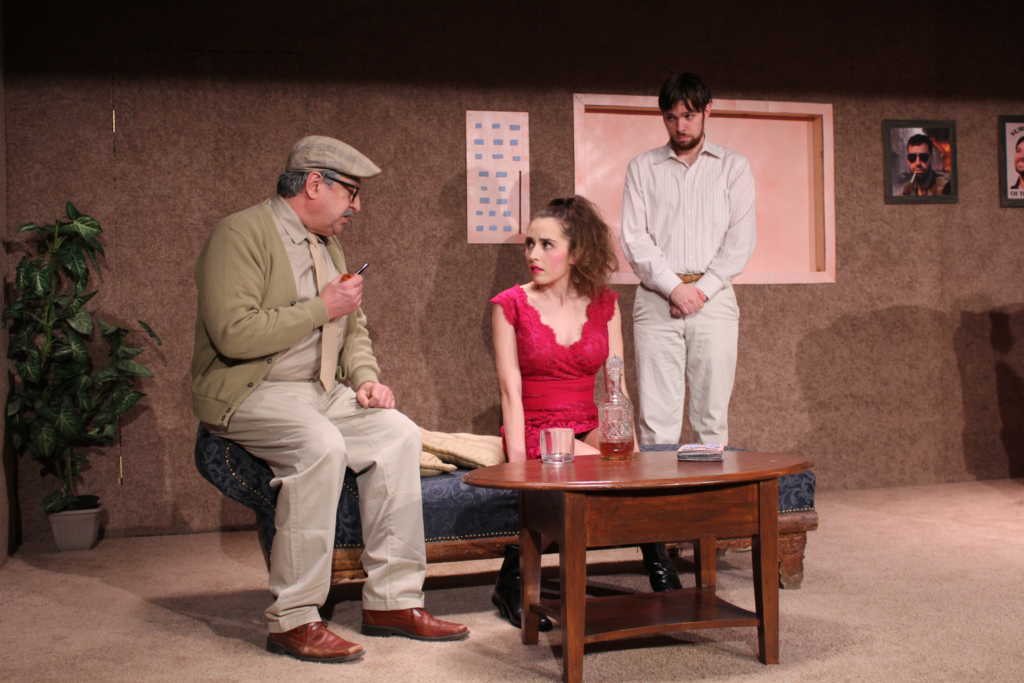 "Fast-paced antics and multi-layered satire will not disappoint" – nachtkritiken (German)
Content Warning: Testosterone is a very dark and satirical play that contains numerous elements that may be triggering to some patrons. For more info please email info@thecherry.org
At the Cherry Artspace: 102 Cherry Street, Ithaca NY
Co-Producer:
Donald Spector & Stacia E. Zabusky
Season Media Sponsor:

Underwriter: