Did you know that many of the Cherry's English-language premieres have gone on to be published? Buy the published versions of Cherry plays below and see what they look like on the page!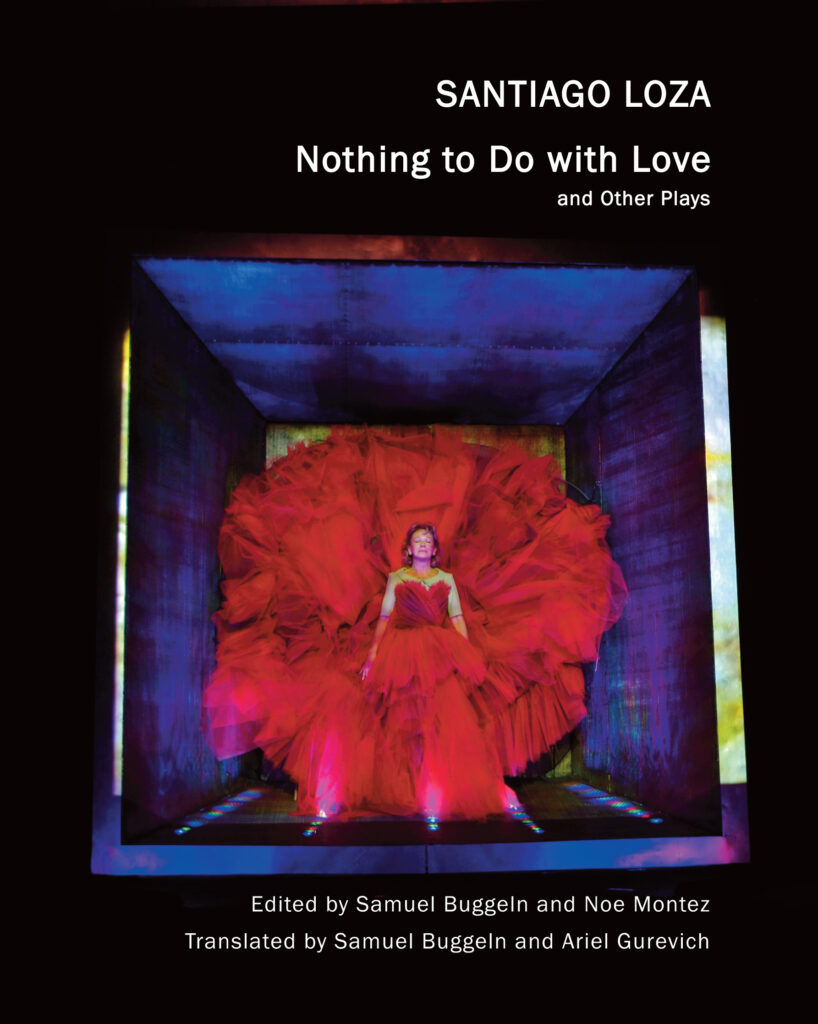 Argentine playwright Santiago Loza's collection 'Nothing to Do with Love' and Other Plays was published in 2021 by Seagull Books, co-edited and co-translated by Cherry Artistic Director Samuel Buggeln. In 2017, the Cherry produced English-language premières of the title play, on a double-bill with Winter Animals, also in this volume. Other plays in the book are Altitude Sickness, I was Born to See You Smile, and The Saint, which the Cherry débuted in English in 2019, as part of the mini-festival Listen to Her. In 2022 the book received the Honorable Mention for books of theater translation from the American Society for Theater Research!
To purchase:
https://www.seagullbooks.org/nothing-to-do-with-love
Global Queer Plays, published by Oberon Books in 2018, features seven LGBTQ plays from around the world, concluding with Winter Animals by Santiago Loza. In 2017, the Cherry produced the English-language début of Winter Animals as one-half of the double-bill Loza Plays.
The other, equally inspiring plays in this collection are:
Contempt by Danish Sheikh (India)
55 Shades of Gay by Jeton Neziraj,
translated by Alexandra Channer (Kosovo)
No Matter Where I Go by Amahl Khouri (Jordan)
Only the End of the World by Jean-Luc Lagarce,
translated by Lucie Tiberghien (France)
Taste of Love by Zhan Jie, translated by Jeremy Tiang (Taiwan)
Peace Camp Org by Mariam Bazeed (Egypt)
To purchase:
https://www.amazon.com/Global-Queer-Oberon-Modern-Playwrights