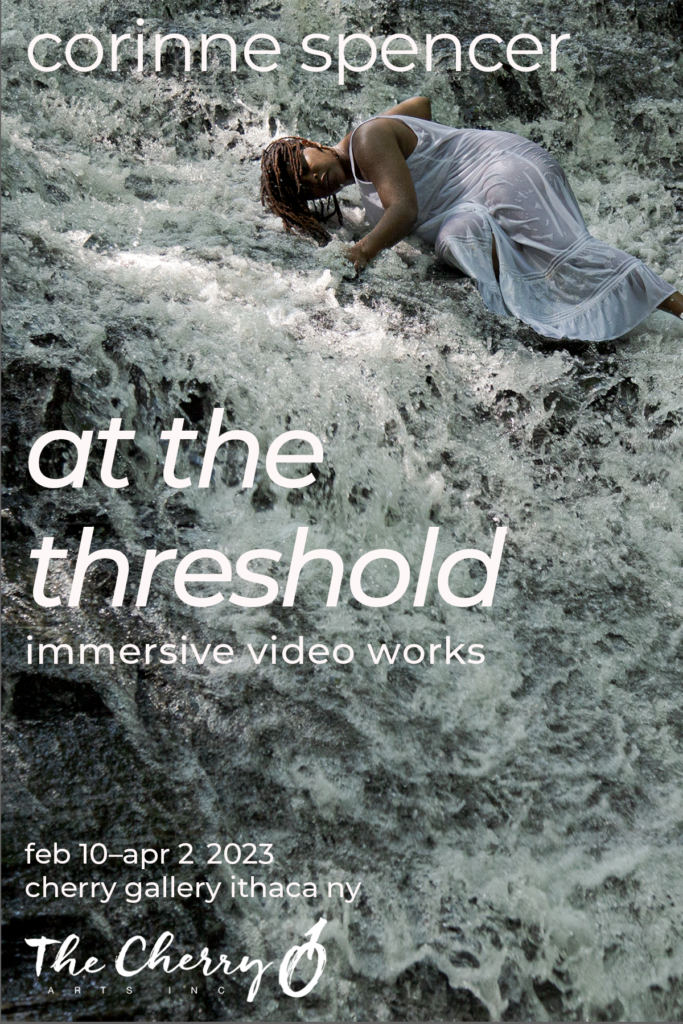 Cherry Gallery
Feb 10-April 2 2023
Saturdays & Sundays, 12-5 pm
Opening: Fri Feb 10, 5:00 pm
At the Threshold is a hypnotic, immersive new installation from Brooklyn-based video artist and director Corinne Spencer.
At the Threshold creates a sublime, mythologized journey beginning with longing, emptiness, and the yearning for love, and blossoming into tenderness and homecoming within the self. The work reenvisions the relationship between blackness and the land, moving from a story tangled up in America's history of enslavement and forced labor, to one supplanting violence with tenderness, romance and mystery.
This show is presented in partnership with the Saltonstall Foundation for the Arts in Ithaca.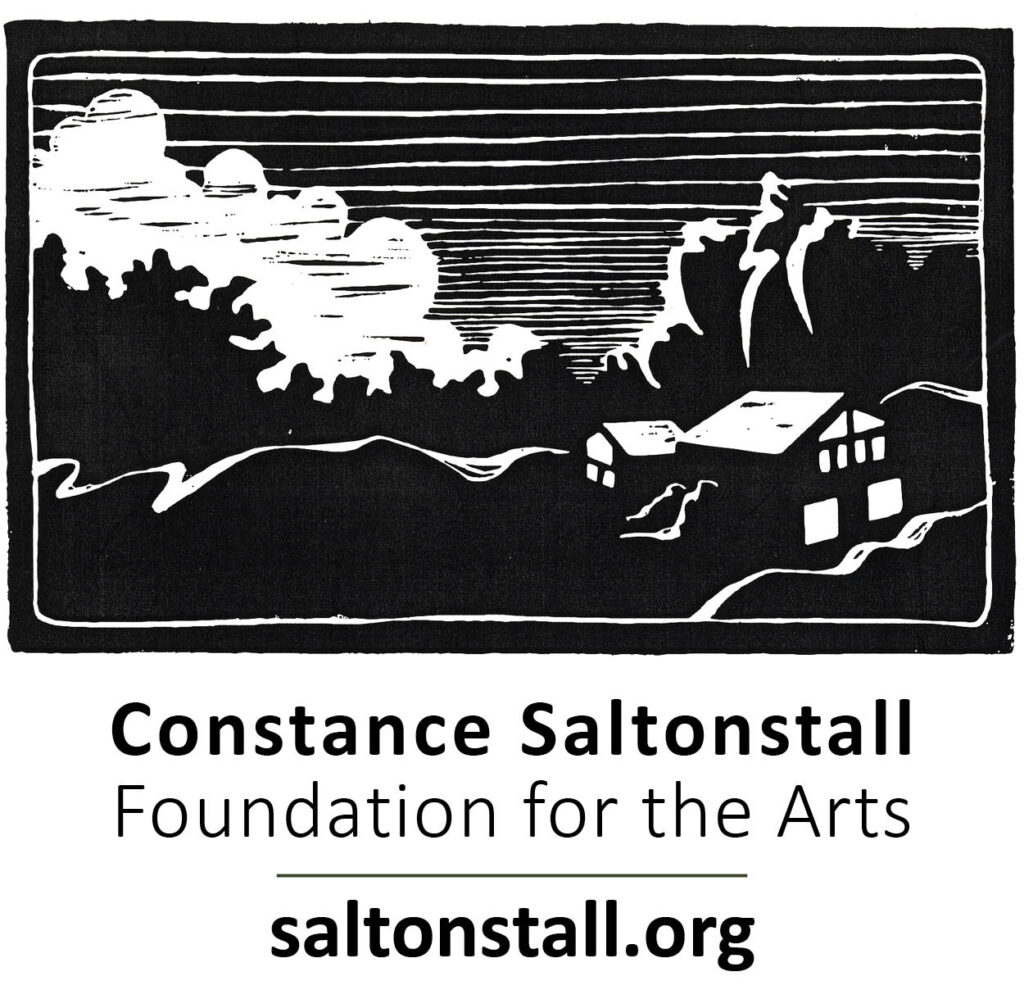 At The Threshold is the third of four 2022-23 Cherry Arts presentations to be generously funded by the Mellon Foundation Just Futures Initiative, the Cornell University Migration Initiative, and the Office of the Vice Provost for International Affairs.
About the Artist
Corinne Spencer is a video-based artist working in Brooklyn, NY. Corinne received her BFA from Massachusetts College of Art and Design in 2010 and attended the Skowhegan School of Painting and Sculpture in 2014. Her work has been performed and exhibited throughout the US. In 2015, she was commissioned by the city of Boston to present the first segment of her ongoing video installation work, HUNGER at the contemporary arts festival, Arts Emerge Boston. Segments of HUNGER have been presented in numerous exhibitions including Samson Projects at NADA NY (New York, NY, 2016), Shanna Maurizi & Corinne Spencer, La MaMa, La Galleria (New York, NY, 2019), among others. Corinne is the recipient of several grants, awards, and fellowships including the Franklin Furnace Fund Award, Foundation for Contemporary Arts Grant, and the MacDowell Fellowship. She is currently in residence with the Meerkat Media Collective in Brooklyn, NY.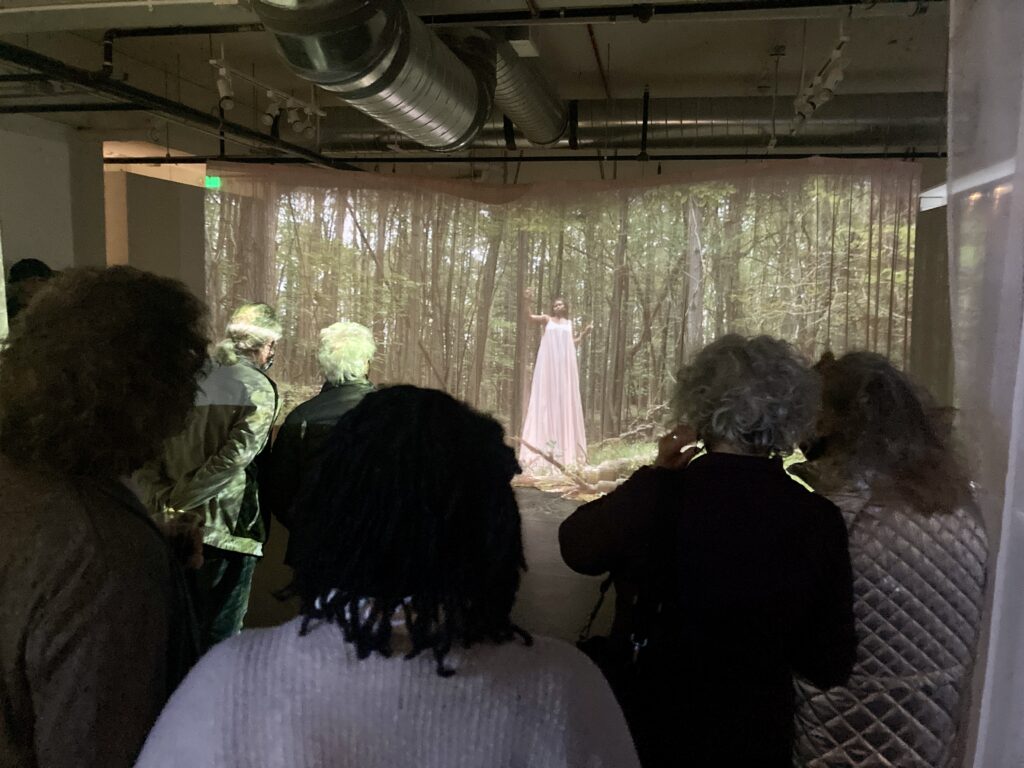 Cherry Gallery, 130 Cherry St
Opening reception Fri Feb 10 from 5-9pm.