May 20–30, 2021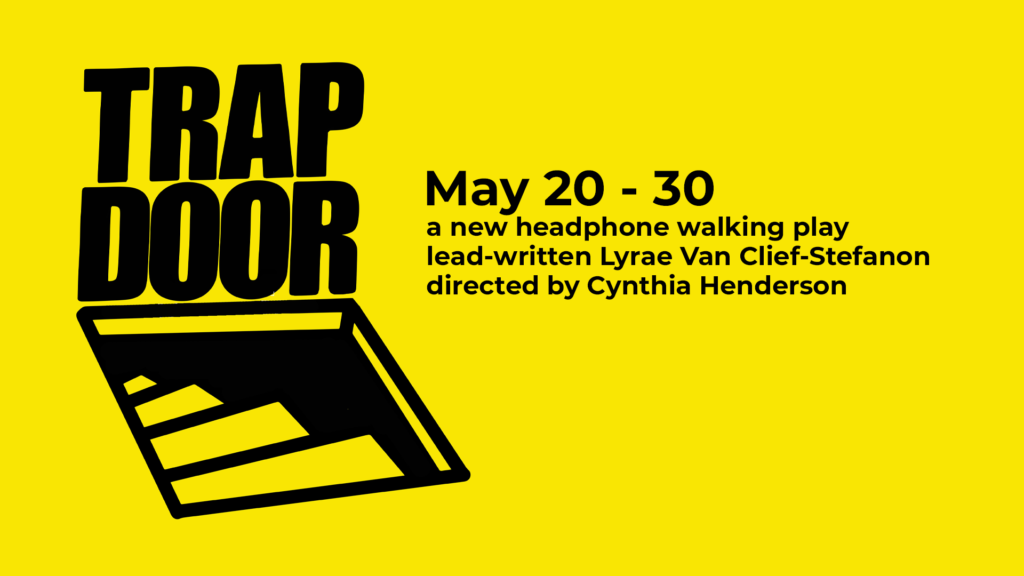 A bold reinvention of a Cherry signature form: the headphone walking play (perfect for social distance)!
Notice the streets we travel. How does our city's past unfold as we walk? When, where, and how do sites of struggles for freedom—from the time of the Underground Railroad, to the civil rights era, to the present—disclose and disguise their narratives?
Whose job is it to tell these stories? Whose responsibility to remember?
Lead writer Lyrae Van Clief-Stefanon writes, "Meandering these streets, one might happen upon a landmark site or a name easily recognized. But how many stories go untold? Which ones have slipped into gaps in history? What place do such silences hold in shaping a community?"
Part one of a two year exploration, Trap Door combined text, dialogue, music, and sound to create an unexpected and intimate new theatrical experiment with downtown Ithaca as its backdrop. Trap Door breaks open the form of the headphone walking play, challenging audiences and posing provocative questions about the pasts, presents, and futures of Ithaca's downtown spaces and the roles we play in telling their stories.
It would seem to me that, however arrogant this may sound, I want to suggest two propositions.
The first one is, that the poets, by which I mean all artists, are finally the only people who know the truth about us. Soldiers don't. Statesmen don't. Priests don't. Union leaders don't. Only poets. …
The second proposition is really what I want to get at tonight. And it sounds mystical, I think, in a country like ours, and at a time like this when something awful is happening to a civilization, when it ceases to produce poets, and, what is even more crucial, when it ceases in any way whatever to believe in the report that only the poets can make. … Art is here to prove, and to help one bear, the fact that all safety is an illusion.

James Baldwin, The Cross of Redemption: Uncollected Writings
Walks begun at The History Center located at 110 N Tioga St. Make sure your phone is fully charged and don't forget your headphones! A limited supply of MP3 players and headphones were available for use if needed.
Thurs 5/20 – 6pm – 7pm – PREVIEW (pay what you will)
Fri 5/21 – 4pm – 7pm
Sat 5/22 – 2pm – 6pm
Sun 5/23 – 2pm – 6pm
Fri 5/28 – 4pm – 7pm
Sat 5/29 – 2pm – 6pm
Sun 5/30 – 2pm – 6pm
all walks were held in 2021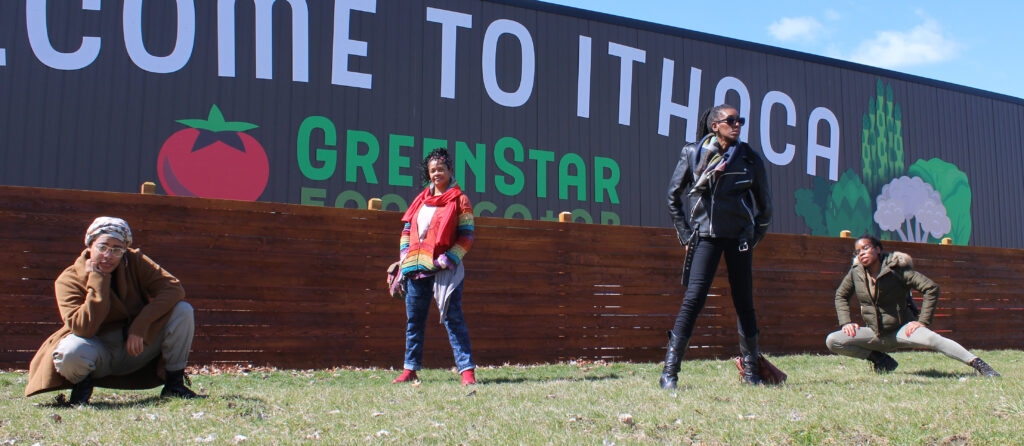 Underwriter:
Ron and Shelley Cooper

Sponsor: