The Cherry is delighted to host two dance projects this winter!
Conceived and choreographed by Megan Nicole and Kathy Lucas, this series features four local movement and acting professionals: Desmond Brown, Ms. Harmony Malone, Billie Alexandria and Megan Nicole. By developing movement research of several iconic POC, the cast explores their connection to self through gestures and choreography and reveals the affects of intergenerational trauma.
Performances from 7:30-8:30pm:
Dec. 4th & 5th
Jan 8th & 9th
Feb 5th & 6th
March 5th & 6th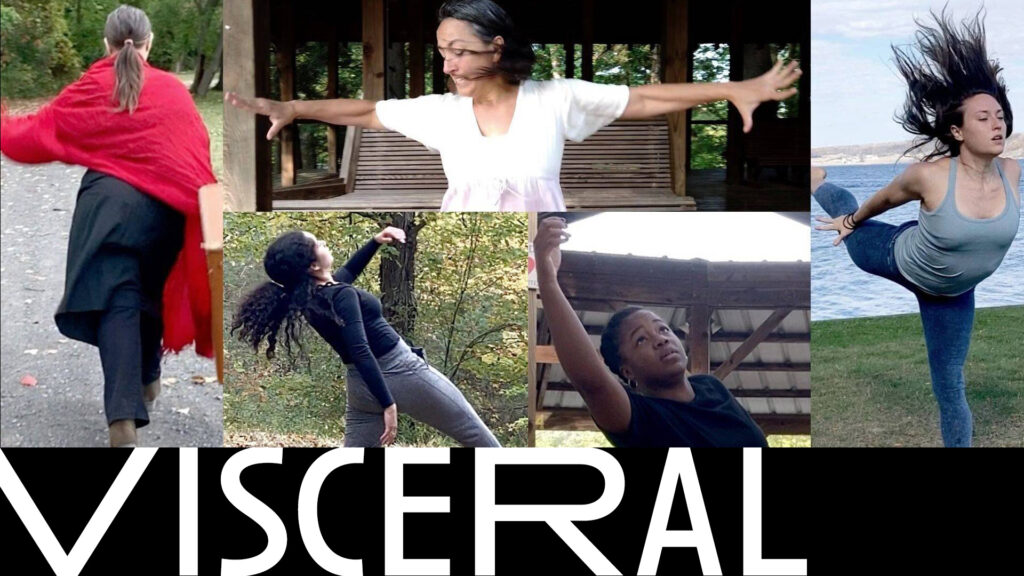 Visceral is a curated collection of solo dances featuring five pieces performed in an outdoor location of each dancer's choosing. This project was created to offer a space for dancers to release and transform the turbulent energy of this time, and in turn, provide a visceral release and connection for the viewer.
Performances at 7pm:
Kathy Lucas – 11/27/20
Amanda Moretti – 12/18/20
Indira White – 1/15/21
Megan Nicole – 2/19/21
Lauren Cranidiotis – 3/19/21