by Frédéric Sonntag  |  Sep 20–30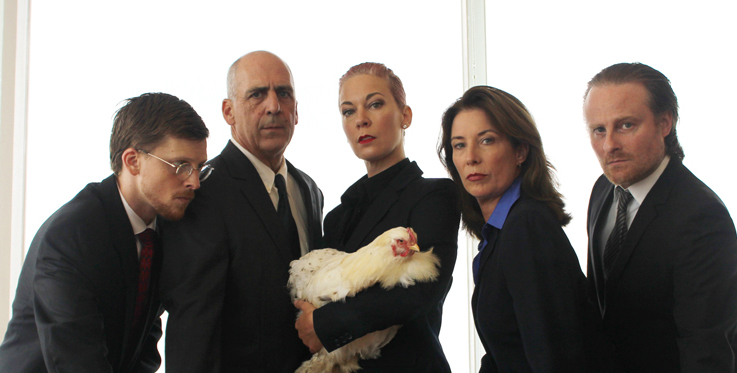 A comedy. A thriller. A hoax.
George Kaplan, by Frédéric Sonntag, is one of the most-produced plays to emerge from Europe this decade. George Kaplan the character is the fictional spy in Hitchcock's North by Northwest, and George Kaplan the play is a hilarious and dizzying investigation into the ways fictional narratives interact with political narratives and identity itself.
Over the last five years George Kaplan has been produced a dozen times throughout Europe and Latin America, and translated into as many languages. The Cherry Arts is thrilled to be presenting its English language première, in a translation by Cherry Artistic Director Samuel Buggeln.
"A comedy that plays elegantly with fiction and reality, with the function of art and mechanisms of power… An intelligent update on the classic comedic farce — a gift of an hour and half's entertainment."
— Jyllands-Posten (Denmark)
"Much more than a brilliant exercise in style, this strange play questions our process of constructing meaning, our need for rationalization, and the patterns that govern our interpretation of reality. An adventure for the audience that is as funny as it is captivating."
— La Terrasse (France)
"An unquestionable hit for the Beckett Theater… a success based in the present, and perfect for the subject it addresses—one which, if we think hard about it, in one way or another affects us all."
— Indienauta (Spain)
"Let yourself be entertained for one and a half compact hours, intelligently and playfully, on how fictions can become reality. And not just in the theater, which is the most beautiful place for it."
—Nürnberger Zeitung (Germany)
"Could not be more delirious or more extraordinarily constructed… A great play… Don't miss it."
— Milenio (Mexico)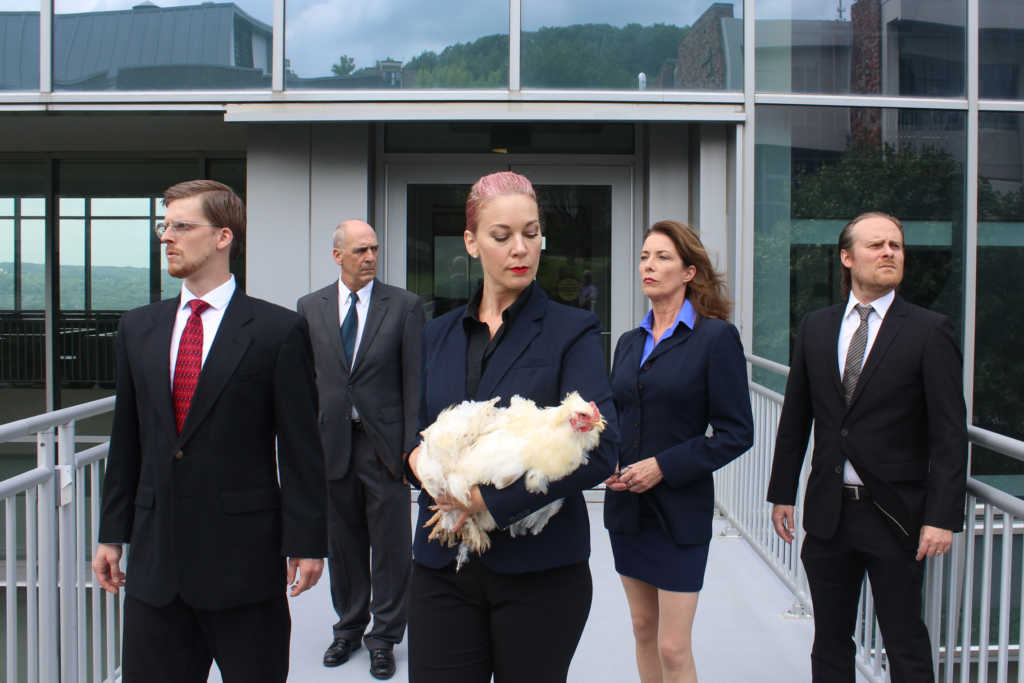 At the Cherry Artspace: 102 Cherry Street, Ithaca NY
(George Kaplan contains elements that may be triggering to some audience members.
If you are vulnerable to specific triggers and want to know more, please contact info@thecherry.org.)
Co-Producer:

Season Media Sponsor:

Production Sponsor:
Fingerlakes Wealth Management