Mar 25–Apr 3, 2022
"Imaginatively directed… five skilled actors introduce us to unforgettable lives we hadn't dreamed of encountering, and the experience is stunning."
—Barbara Adams, Ithaca Times
"An important play… The tonal layers are as varying as the characters themselves. People who enjoy a mystery will be hooked right from the start."
—BroadwayWorld.com
"Provides an opportunity for viewers to see their best and worst selves in the stories of others, and that is one of the greatest offerings a piece of live performance can give."
—TheReviewsHub.com
"The Cherry continues its exemplary live and livestreamed productions with The Wetsuitman"
—This Week in NY
"A finely tuned production [with] terrific ensemble members… In the hands of The Cherry Artists' Collective, The Wetsuitman is profoundly amusing until it is profoundly affecting."
—Thinking Theater NYC
2015. On the coast of Norway, an architect walks his dog. What looks like an oil slick by the cliffs turns out to be a wetsuit, a human bone protruding from the leg-hole. The Wetsuitman begins as a Scandinavian crime thriller, and unpeels like an onion, switching between perspectives and genres to become a profound and interlayered meditation on identity, expectation, race, and migration. Ultimately the play becomes a search for the truth— not only for the nature of the Wetsuitman but for the nature of a world in which he could wash up on a cold Norwegian beach.
2022 SHOWTIMES
(all performances were available in person and live-streaming)
| | |
| --- | --- |
| Fri Mar 25 – 7:30 | Fri Apr 1 – 7:30 |
| Sat Mar 26 -7:30 | Sat Apr 2 – 2:30 |
| Sun Mar 27 2:30 | Sat Apr 2 – 7:30 |
| Thur Mar 31 – 7:30 | Sun Apr 3- 2:30 |
A talkback was held on Sat Apr 2, 4-5PM, 2022, with playwright Freek Mariën, visiting Ithaca from Brussels! He talked with the director and other members of the creative team. Moderated by Cherry Education Director Aoise Stratford. In the theater or live-streaming!
---
CO-PRODUCED BY:
Donald Spector & Stacia Zabusky
A THANK YOU TO OUR UNDERWRITER FOR THIS PRODUCTION: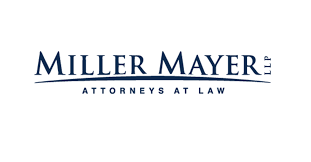 AND OUR HOUSING PARTNER: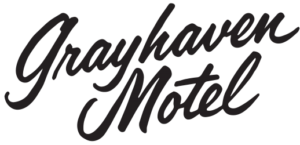 The Wetsuitman was translated into English as part of the Foreign Affairs Theatre Mentorship 2020 with support from Flanders Literature. Freek Mariën's visit to the US as part of this production is supported by Flanders Literature and the Keeton House, Cornell University.