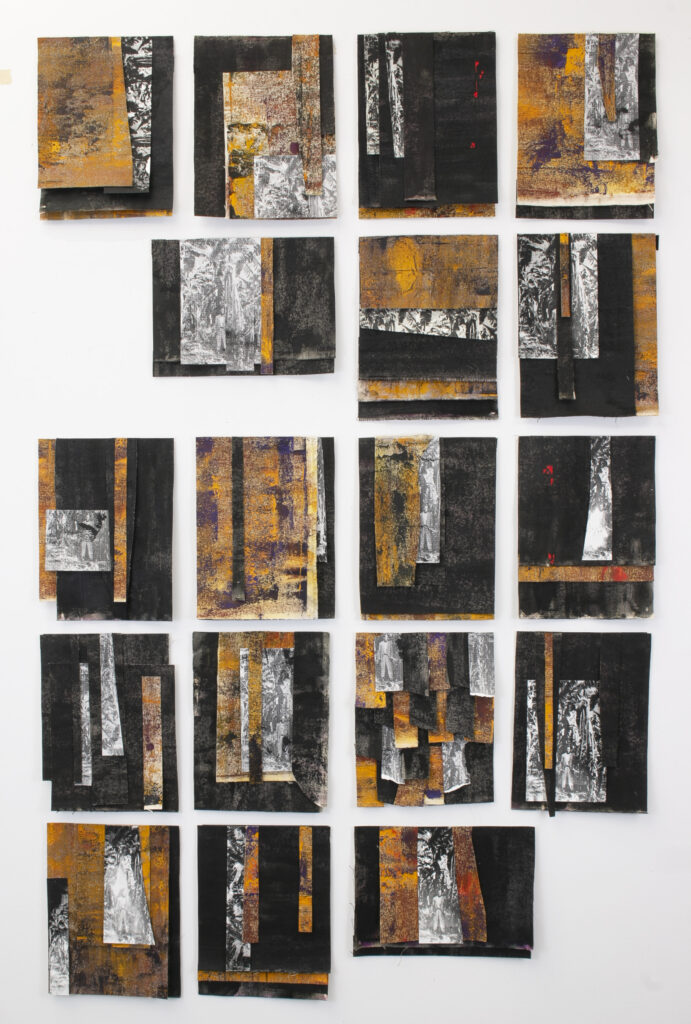 works by Luis A. Gutierrez
Cherry Gallery 
April 14–June 4, 2023
Open Saturdays and Sundays 1-5pm
Entre Sombras | Between Seams is a solo exhibition of works by Queens-based Colombian artist Luis A. Gutierrez. Works in the exhibition incorporate a variety of media and approaches inspired by the loss of information through time. Entre Sombras… is a developmental exhibition in preparation for the artist's October 2023 showing at The Shed in Manhattan's Hudson Yards.
Gutierrez creates work using distorted and manipulated historical images and abstract painted studies. The images used come from research addressing a series of tragic events affecting banana plantation workers throughout Latin America, specifically focusing on "La Matanza de las Bananeras", the mass killing of Banana plantation workers by the Colombian army on December 5 and 6, 1928, in the town of Cienaga, Colombia. Viewers encounter a visual experience at the intersection of the artist's personal narrative and an important but obscured historical event.
"Oppressive governments have manipulated historical facts throughout Latin American history to create narratives that benefit their agendas and hide imperialistic practices. Their attempts to rewrite history inspire my mixed media paintings and installations, in which I dissect and piece together painting studies with historical images, thread, canvas, and textiles.
"Through researching the harmful effects of imperialism, I find and incorporate images that depict the laborers affected by these events. The images are distorted and manipulated to reference the loss of information through time. I connect with the laborers by using manual techniques, such as sewing and hand stitching. At the same time, the layers of media in my work push the boundaries of traditional methods of painting."
— Luis A. Gutierrez 
This show is presented in partnership with the Saltonstall Foundation for the Arts in Ithaca.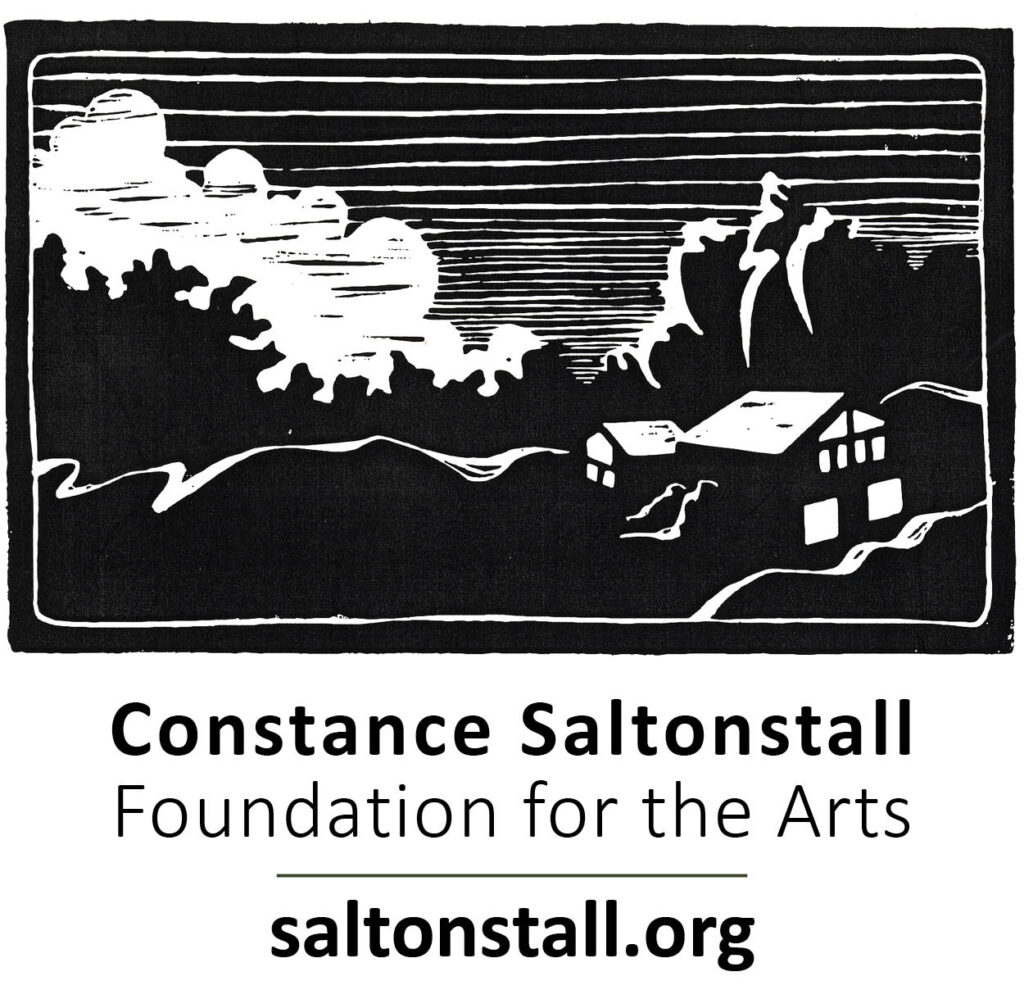 Entre Sombras is the fourth and final 2022-23 Cherry Arts presentation to be generously funded by the Mellon Foundation Just Futures Initiative, the Cornell University Migration Initiative, and the Office of the Vice Provost for International Affairs.
Artist Bio:
Gutierrez recently received a commission from The Shed to create an installation for the 23/24 Open Call. In 2022, he was resident at the Saltonstall Foundation for the Arts in Ithaca. In addition, Gutierrez has received a grant from the City Artist Corps Grant, NYC, and the AIM fellowship at The Bronx Museum of the Arts. In 2019, he exhibited his first solo show at GoggleWorks Center for the Arts. In 2016, spectrum Miami Art Fair awarded him the Launchpad Artist Award and a site-specific installation. He was a semi-finalist in the Bombay Sapphire Artisan Series that same year. He has also shown work in the Coral Springs Museum of Art, private galleries, and Christie's, New York.