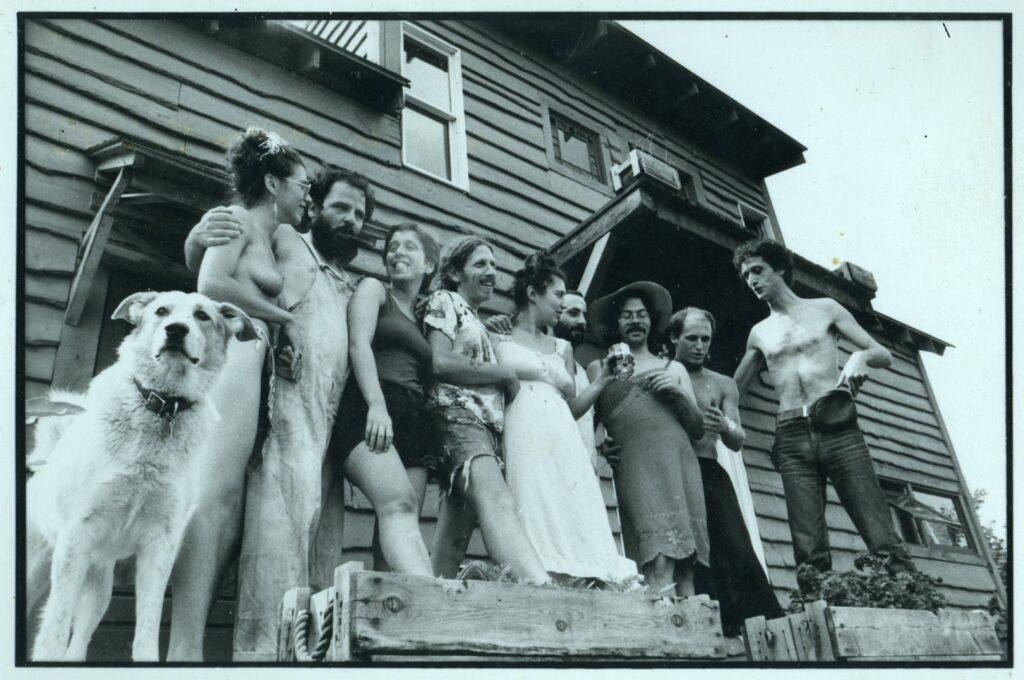 The Cherry Gallery
Aug 4–Sept 17
Weekends 1-5 PM
In 1973, a brave group of big city homosexuals left the disparaging metropolis and bought a piece of land together out in West Danby. They built shelters, they planted gardens, and they partied. A lot. They called themselves the Lavender Hill Commune.
So much has changed since 1973. What used to be unspoken – and even censured! – about gender identity is now part of everyday vocabulary and culture. Reverence for the earth and home-grown food is as mainstream as "supermarkets" and more idealized than "convenience." Communities of makers, maker spaces, and other artist groups sustain and unite us as politics urges us to split apart.
With this exhibition, we celebrate the Lavender Hill Commune as pioneering genderqueer artists. Along with art made by members of the collective—Ned Asta, Yvonne Fisher, David Hirsch, Joseph Modica, and Chaya Spector—we are also showing contemporary pieces by artists Caleb Harrington, Cai Quirk, and Jim Self that channel the Lavender Hill legacy. After the commune itself ended, their openness to love and adventure, land and community endures.
This exhibition is co-presented by the History Center in Tompkins County and curated by Judy Swann and Laurence Clarkberg. It is part of the Seeing Ithaca, for which 10 local galleries are exhibiting works showcasing interpretations of Ithaca.
Cherry Gallery, 130 Cherry St
Opening reception Fri Aug 4 from 5-7pm.
The Cherry Arts is grateful to the funders, sponsors, and donors without whom our work would not be possible.