Visceral is a curated collection of five solo dances. Each piece was performed in an outdoor location of the dancer's choosing, with an intimate audience (1-4 people) also of the dancer's choosing.
Visceral performance 5:
Visceral performance 4:
Visceral performance 3:
An interview with Indira White, performer of Visceral #3:

You can read more about the artist below, and view one of her past performances here.
Watch the first two pieces in the Visceral series below.
Visceral performance 2:
Visceral performance 1:
An interview with Kathy Lucas, performer of Visceral #1:
Kathy Lucas, founder and coach of Muvz to Inspire, has over 30 yrs experience as a dancer, Pilates instructor and Unconventional Fitness coach. The approach to her work has been informed by her time and travels to NY, West Africa and Japan. Read more here.
The Visceral series was created to offer a space for dancers to release and transform the turbulent energy of this time, and in turn, provide a visceral release and connection for the viewer.

Performances stream at 7pm:
Kathy Lucas // Nov 27
Amanda Moretti // Dec 18
Indira White // Jan 15
Megan Nicole // Feb 19
Lauren Cranidiotis // Mar 19

This project is made possible with funds from Community Arts Partnership of Tompkins County, and the NYS DanceForce; a partnership program of the New York State Council on the Arts with the support of Governor Andrew M. Cuomo and the New York State Legislature.
Visceral will stream free of charge to make it as accessible as possible. Donations are welcome, and all proceeds will go towards funding "Masters of Movement, as told by we, us, them."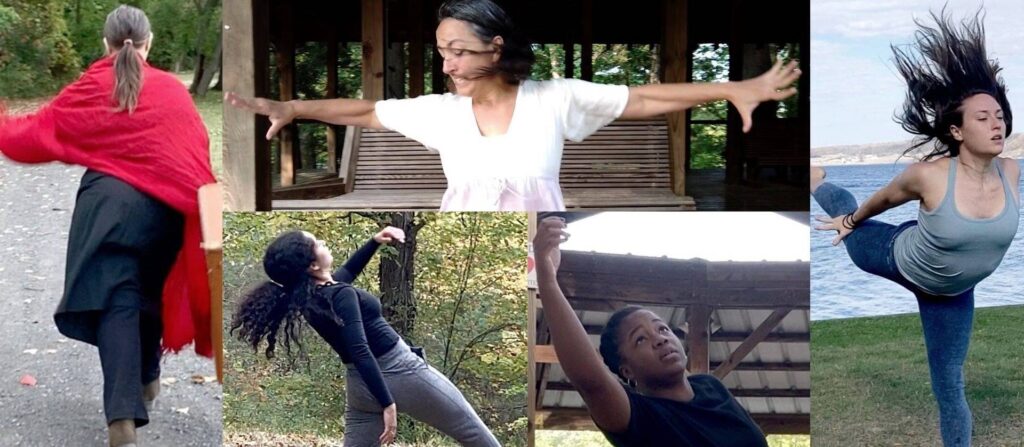 Thank You:
A big thank you to Jim Self, Marilyn Rivchin, The Cherry Arts, Kathy Lucas, Amanda Moretti, Indira White, Megan Nicole, Gwen Beck, Mike Addicott, and Lauren Cranidiotis!