Dec 7-17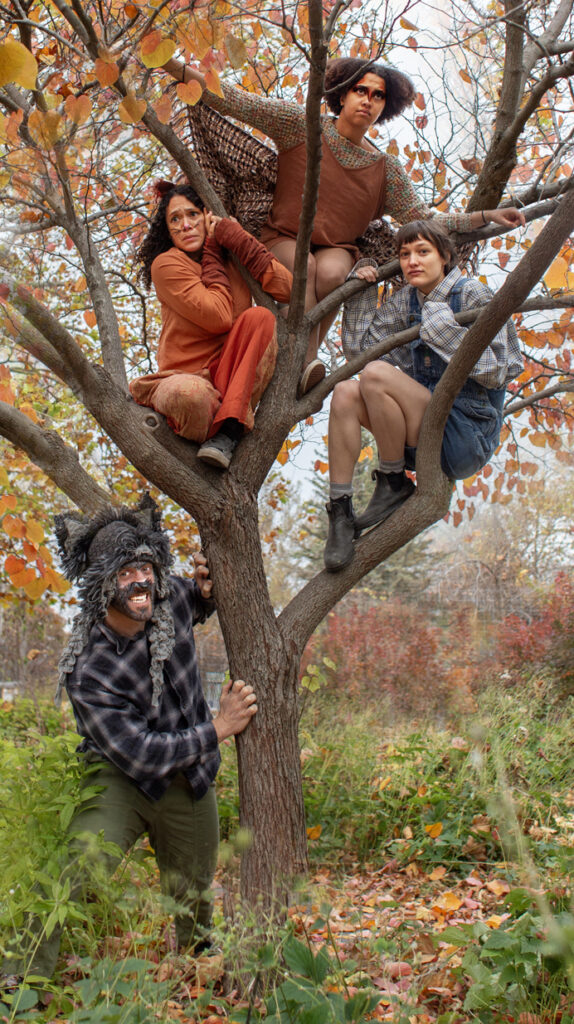 The Cherry is thrilled to present Prokofiev's classic musical tale for the whole family—told through physical theater and circus! in Peter and the Wolf, Peter and his animal friends prove they can defeat the most ferocious foe (while introducing young audiences to the instruments of the orchestra!) For the Cherry's production, we're thrilled to be collaborating with our friends at Circus Culture. The animals tumble, unicycle, and fly on the trapeze, creating a wondrous experience for audiences young and old!
This year the Cherry has been full of hit clown, dance and aerial theater hybrid shows. We're so excited to be bringing these techniques to a spectacular holiday production for audiences of all ages.
Plus, this is the first Cherry production in collaboration with our longtime friends Lilypad Puppet Theatre! The fabulous folks of Lilypad Puppets will perform the opening act.
The Cast: Robin Guiver, Sylvie Yntema, Cora Williams, and Nuala Hill. Costume design by Andrea Mejuto.
Don't miss a world-class performer's
first show in Ithaca!
Robin Guiver is a celebrated actor, puppeteer and motion-capture performer who specializes in animal movement—and a brand-new arrival in Ithaca. Robin's film credits include the final three Star Wars films, and the role of Flounder in Disney's 2023 Little Mermaid! The Cherry is thrilled to welcome Robin's amazing movement and tumbling skills to the role of the Wolf! Don't miss the Ithaca debut of this thrilling performer!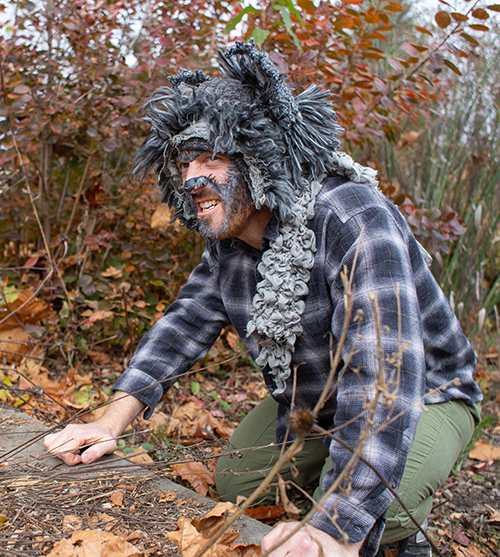 Performances: Thu, Dec 7 7:30pm // Sat, Dec 9 11am & 2pm // Sun, Dec 10 2pm
Fri Dec 15 7:30pm // Sat, Dec. 16 11am & 2pm // Sun, Dec 17 2pm

We are excited to offer school performances to introduce young artists to orchestral music and circus arts. Performances are available Dec 8, 13, 14, 15. Contact jen@thecherry.org to book a field trip for your students.
We are grateful to work with our season media sponsors: the Ithaca Times, Cinemapolis, and WRFI. These performances are made possible in part with funds from the Statewide Community Regrants program from the New York State Council on the Arts, with the support of the office of the Governor and NYS Legislature, and from Tompkins County; administered by the Community Arts Partnership of Tompkins County.