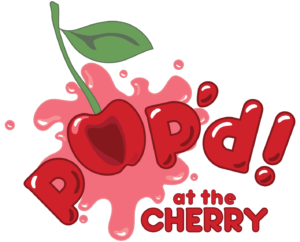 Spirit Posse, the Mighty Mickie Quinn, and The Cherry Arts
bring you a pop-up dance party:
POP'D AT THE CHERRY
Saturday, February 2  9:30pm – 1am
at The Cherry Artspace
102 Cherry Street, Ithaca, NY 14850
In collaboration with the Ithaca DJ Festival organization
18+ to enter | 21+ to drink | $10 admission
>>CASH ONLY BAR<<
Limited VIP tickets available!

POP'd at the Cherry is a new pop-up dance club featuring prominent Ithaca DJ's, dancers, and drag and burlesque performers.
In the spirit of NYC's big dance clubs, the night will be a sensory sensation, throbbing with video visuals, pulsing music, multiple stages, platforms, and catwalks. The audience will dance and delight in the movements of multiple performers.
Non-stop jams by: 
DJ Cappel and The Dutchess 
The Mighty Mickie Quinn Emcees
POP'd performers will include:
Erin the Axe
Caraline Chardonnay
Veruka Dagger
Octavia Sola
Deja Ciaschi
The POP'd guest Celebrity Bartender is Lindsay LeBlanc, pouring beer and wine.
POP'd at the Cherry is the brain child of Jonny Tunnell of the Spirit Posse DJ Crew, producer/MC Mighty Mickie Quinn, and Cherry Arts Artistic Director Samuel Buggeln, who came together with the vision of creating a safe and inclusive space to celebrate movement, dance, and performance. 
Proceeds from the evening will support the Barstander Intervention Program — training sessions that empower bartenders and nightlife workers to help prevent sexual assaults.