Ithaca favorite LilyPad Puppets will present Crankie Cabaret 2018 November 8 – 11 at The Cherry Artspace.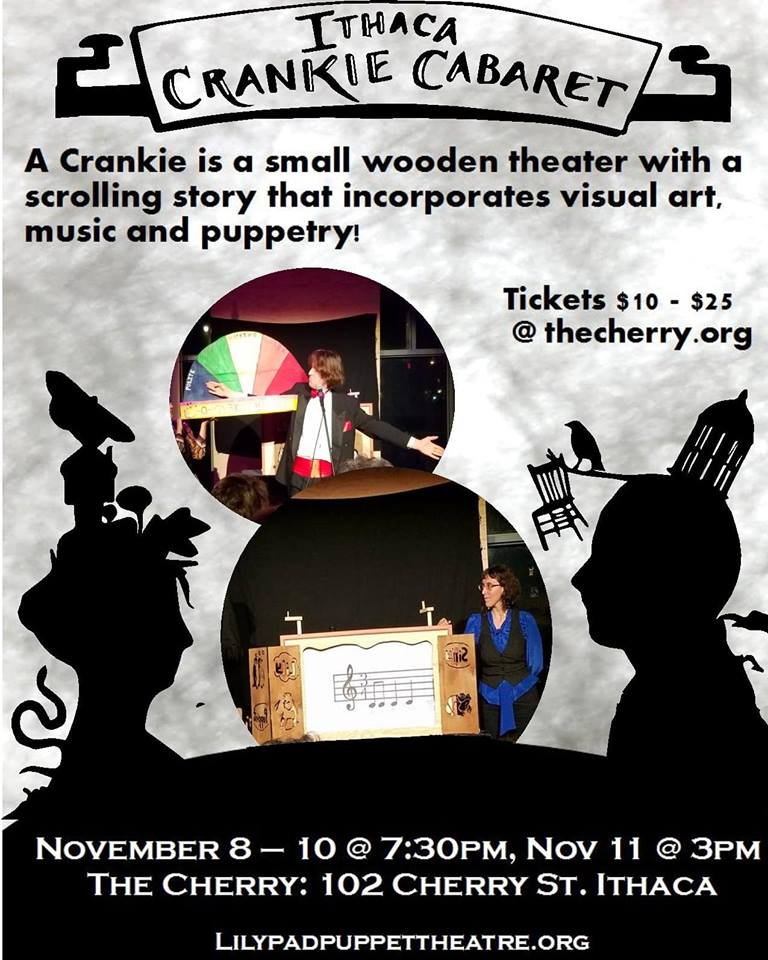 What is a crankie? "A crankie is an old storytelling art form. It's a long illustrated scroll that is wound onto two spools. The spools are loaded into a box which has a viewing screen.  The scroll is hand-cranked while the story is told. It can be accompanied by a narrative, song or tune."
LilyPad creator Lily Gershon is a puppeteer, singer and puppet maker, among other things. Her company, LilyPad, produces LilySilly puppetry for children, as well as the Crankie Cabaret. The first Crankie Cabaret, in fall 2017, was a sold-out hit. The second iteration promises to be even more captivating. We encourage you to get tickets in advance.
Artist Highlights: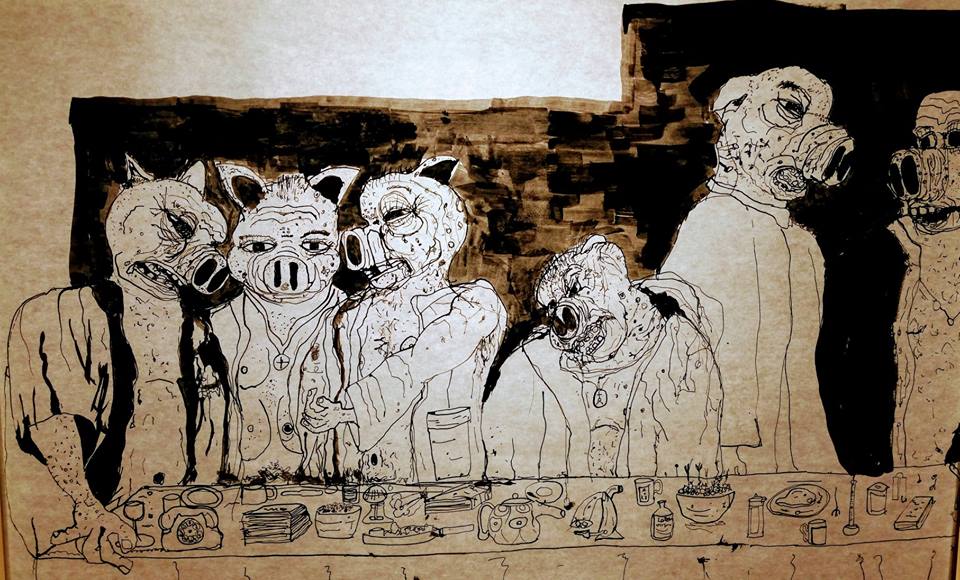 Gavin Donohoe & Isaac Sharp – The Three Little "Pigs"
Art by Gavin from NYC, and story by Isaac. Adding a little horror to this year's Crankie Cabaret:
Chimera: a DNA molecule with sequences derived from two or more different organisms, formed by laboratory manipulation…
For all of human history, a line has separated humans from all the other organisms. Not the spiritual or philosophical line, but the very real fact that human genes and those of other creatures simply could not be combined. But modern science is, for better or worse, blurring that line. Will there come a time when it ceases to be clear what exactly is, or isn't, human?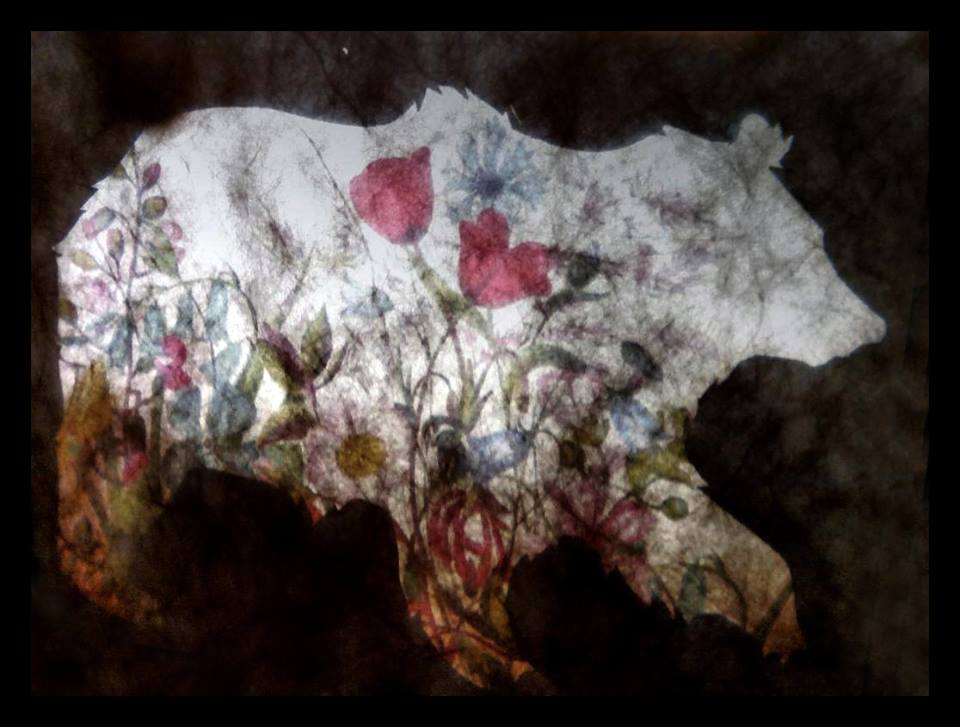 Charity Rae – In her crankie, That Which Knowledge Cannot Eat/The Stars Within The Stars Without, Charity Rae invites you to go on a journey through landscapes that exist between the magical and the ordinary, the earth and the heavens, the 'real' and the surreal.
Edith McCrea – Salmon Boy was inspired by the magnificent First Nations art of the Pacific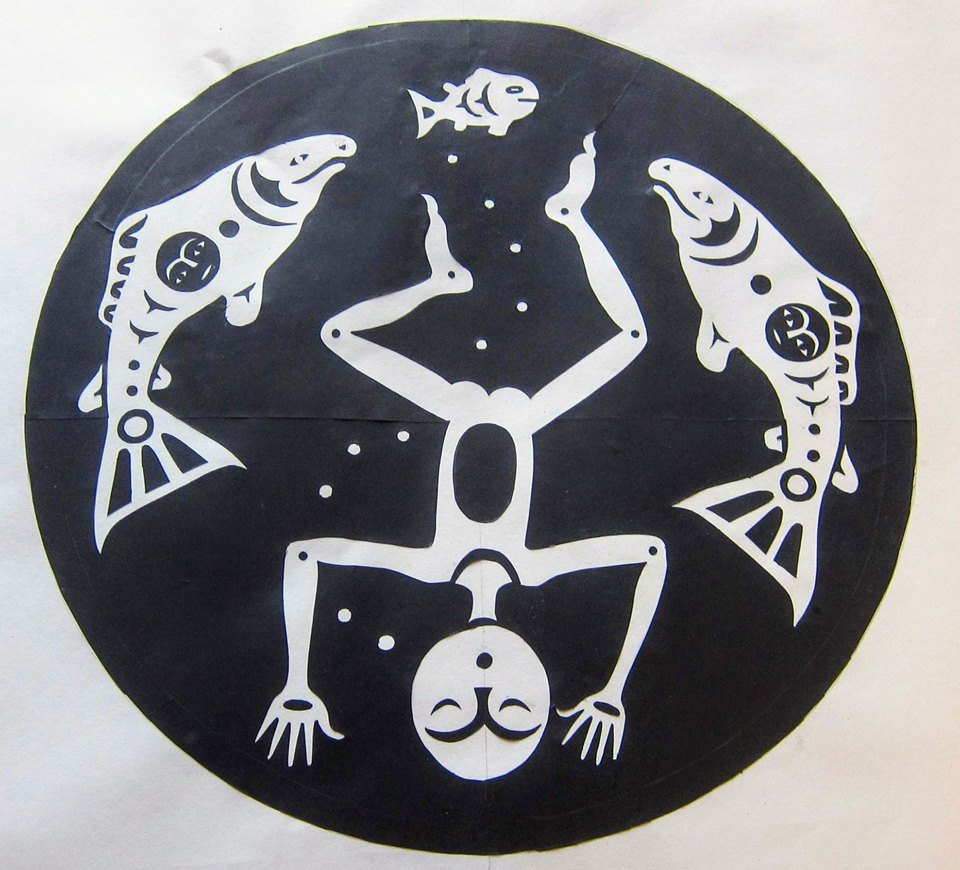 Northwest. It is a retelling of a widely-known regional myth that teaches of the interconnected and symbiotic relationship between salmon and humans. The visual story is told in circular images reminiscent of the traditional carvings on the disks of spindle-whorls, a motif now widely used by modern Pacific Northwest First Nations artists in silkscreen prints, carved wall hangings, and many other media.
The Stringpullers – The Stringpullers are Polly and Boris, new to Ithaca from New Haven, Connecticut. Polly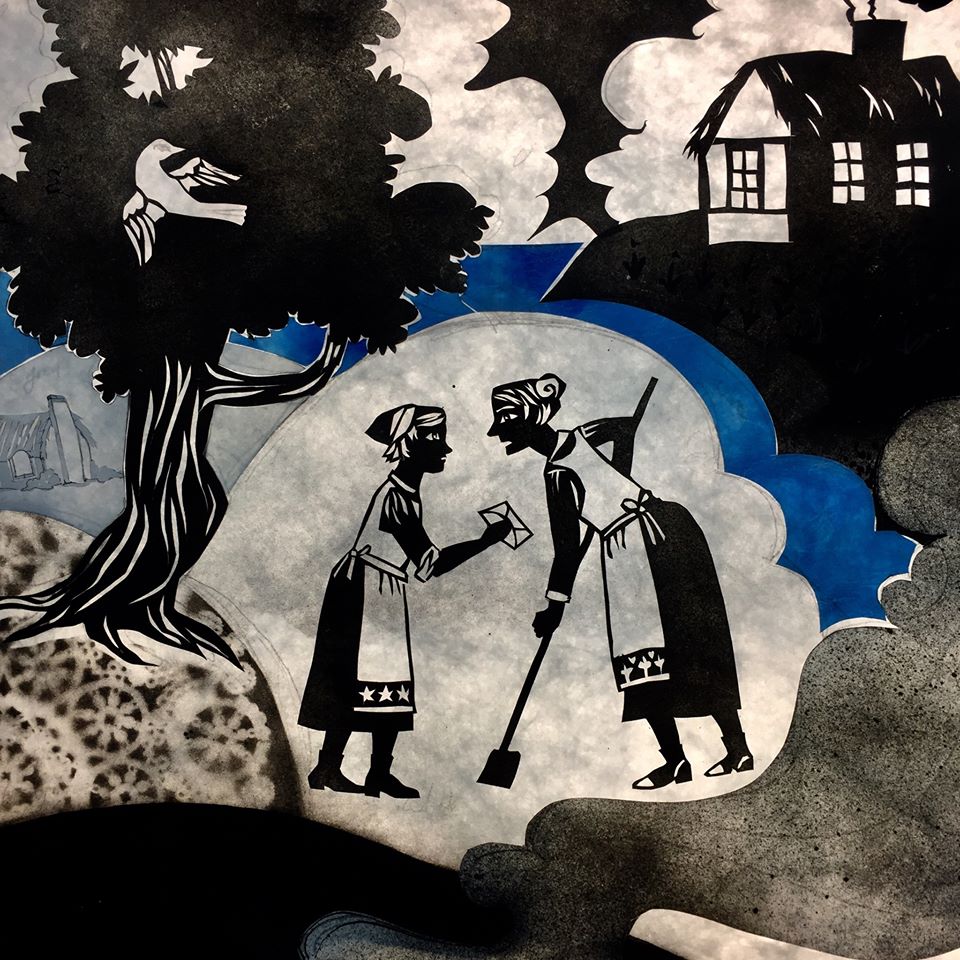 trained with Puppetsweat Theater for five years before reviving her grandparent's company in 2010 with Luna's Sea, an aquatic puppet show for the American Museum of Natural History. She was joined by Boris in 2017. The Stringpullers build all kinds of puppets for the stage and street, teach puppetry workshops, perform, and produce shows for children and adults. They are delighted to make their Ithaca debut at the 2nd annual Crankie Cabaret with their piece "Summer Flood."