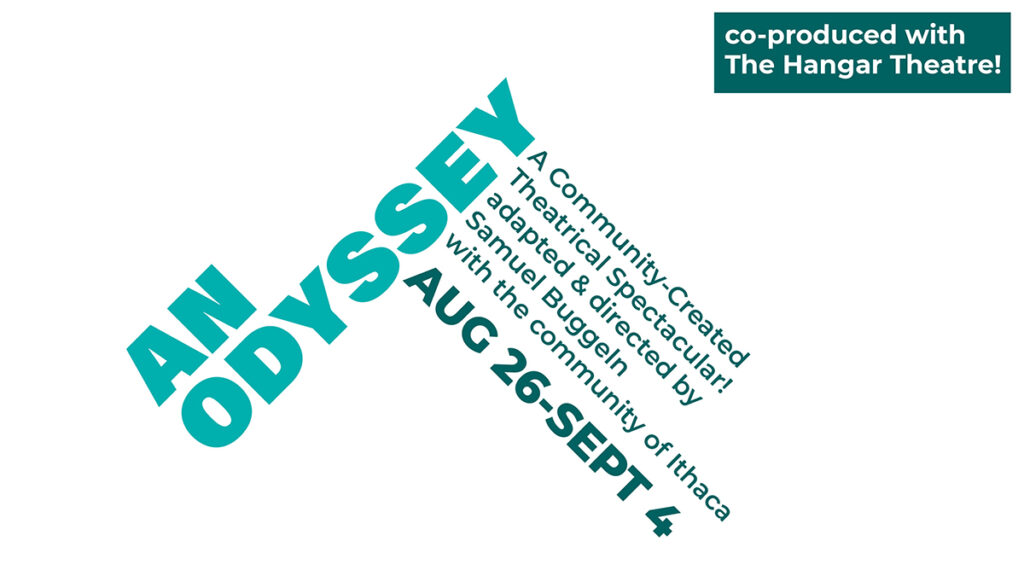 AN ODYSSEY: a community-based theatrical spectacular
An epic new piece of theatre created by our town, for our town. An unprecedented co-production from the Cherry Arts and Hangar Theater, An Odyssey celebrates the skills and talents of Ithaca's diverse communities, working alongside professional theatre artists, to create a fresh and unexpected adaptation of Homer's unforgettable tale. With music, magic, and adventure for all ages, this production will reflect the myriad journeys we have all been taking, and must continue to take, during this extraordinary time in our lives.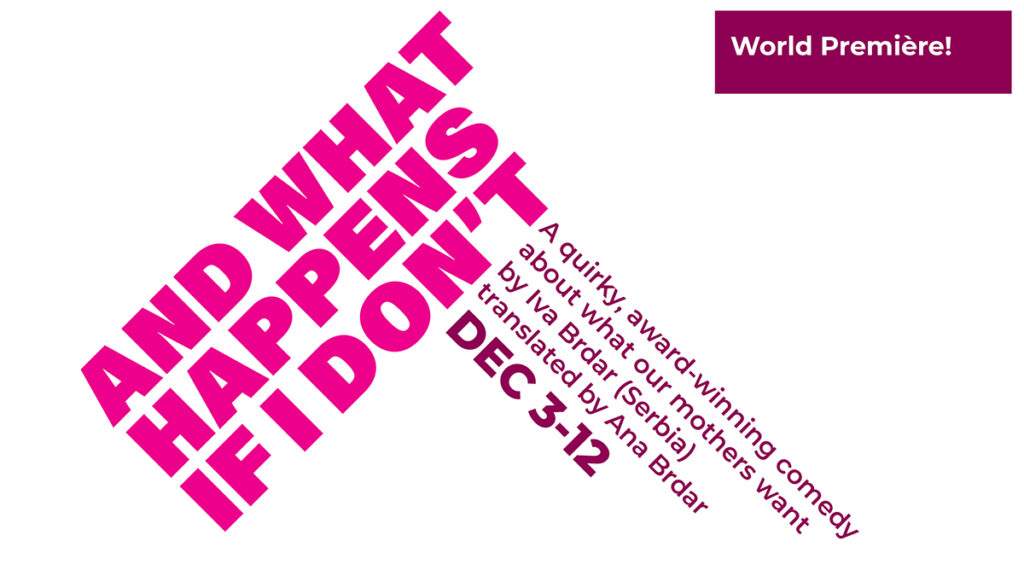 AND WHAT HAPPENS IF I DON'T
A solo show for thirteen women. From the strange and wonderful pen of Cherry favorite collaborator Iva Brdar (Rule of Thumb, one-sixth of Felt Sad, Posted a Frog). An explosively funny, strange and ultimately moving exploration of what we are taught, what we learn, and how our efforts to be good can shape our lives. A play of unbridled imagination and profound emotion, And What Happens if I Don't is the winner of the 2021 Eurodram English-language Committee Award; Brdar's plays have been twice shortlisted for that award as well as for Berlin's famed Theatertreffen Stückemarkt.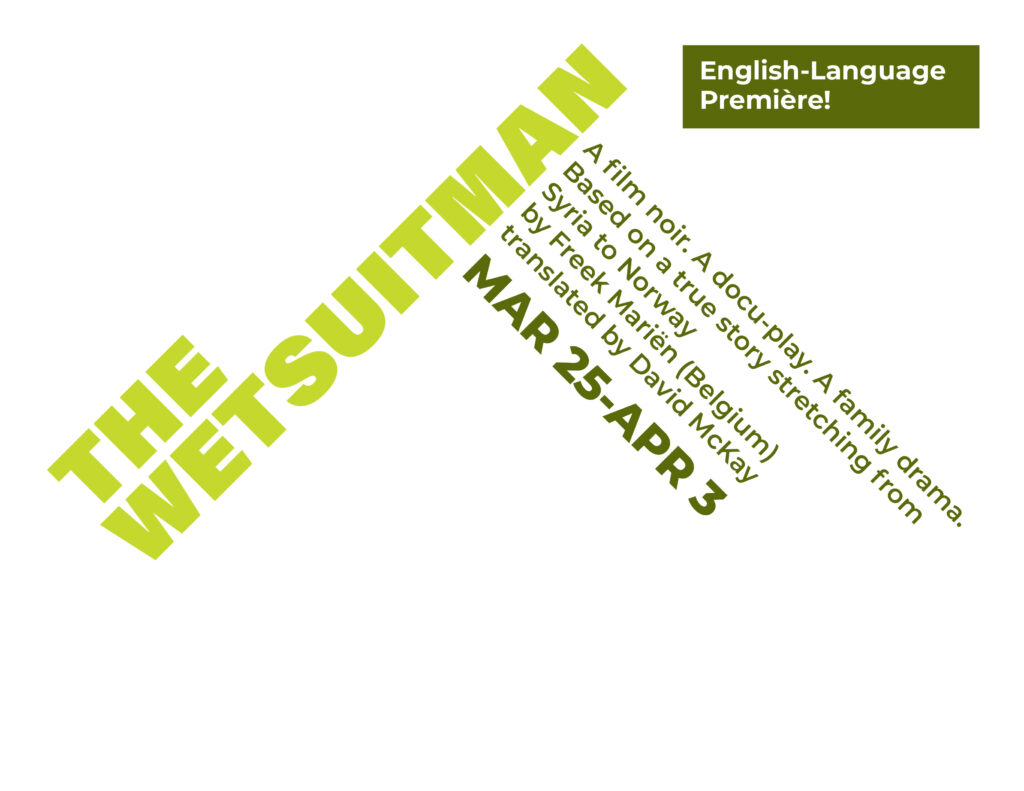 THE WETSUITMAN
2015. On the coast of Norway an architect walks his dog. What looks like an oilslick by the cliffs turns out to be a wetsuit, a human bone protruding from the leg-hole. The Wetsuitman begins as a Scandinavian crime thriller, and unpeels like an onion, switching between perspectives and genres to become a profound and interlayered meditation on identity, expectation, race, and migration. Ultimately the play becomes a search for the truth— not only for the nature of the Wetsuitman, but for the nature of a world in which he could wash up on a cold Norwegian beach.
"A production that sheds its skin three times over, taking on new perspectives. Until what remains is something shocking: the portrait of a loss."
—DE MORGEN, Belgium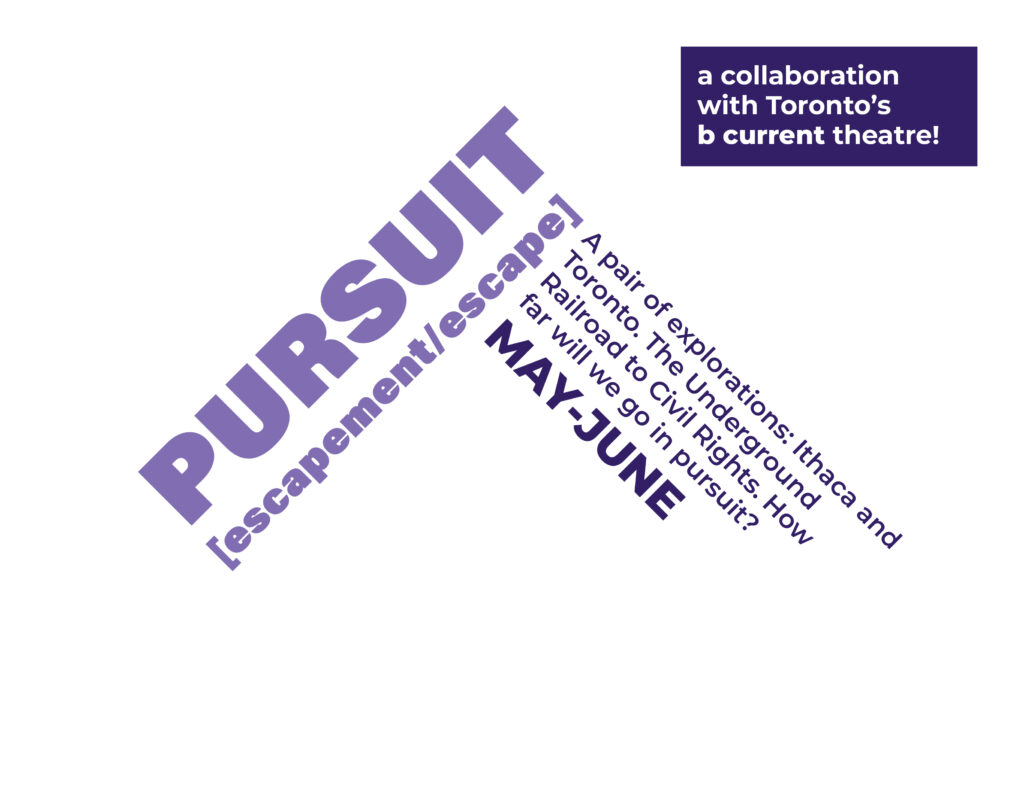 PURSUIT [escapement/escape]
You know art takes time— more information coming soon, but we can guarantee that it will be as thought-provoking and entertaining as all the work you've come to expect from the Cherry Arts!