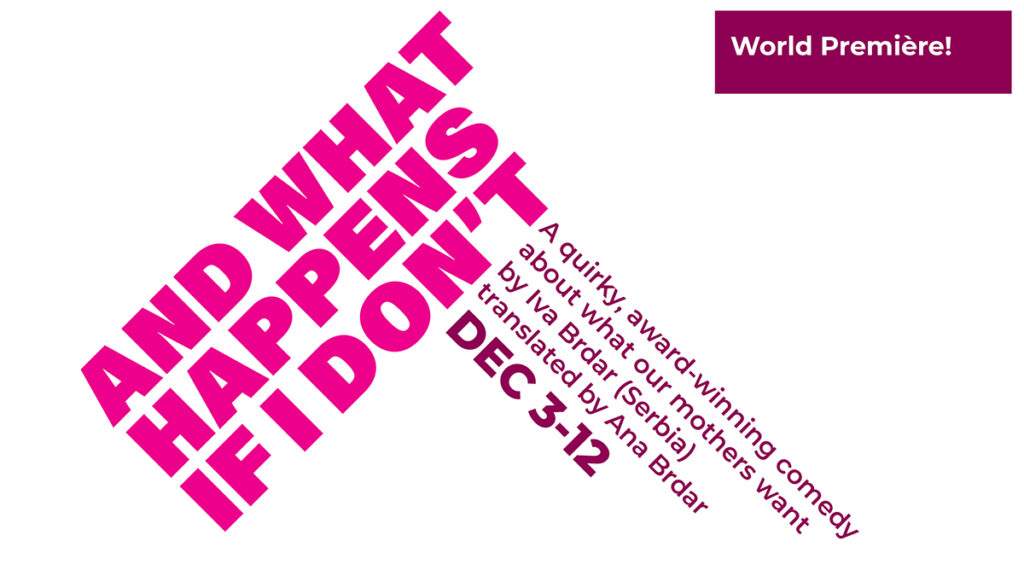 this show was performed in 2021
What are we taught? What do we learn? How hard do we try to be good? The Cherry Artists' collective is proud to present the explosively funny, strange and ultimately moving new play from the eccentric pen of Cherry favorite Iva Brdar. (Rule of Thumb, one-sixth of Felt Sad, Posted a Frog). A play of unbridled imagination and profound emotion, And What Happens if I Don't is the winner of the 2021 Eurodram English-language Award. (Brdar's plays have been twice short-listed for that award, as well as for Berlin's famed Theatertreffen Stückemarkt.) The play is directed by beloved Ithaca theater artist and Cherry Collective member Susannah Berryman.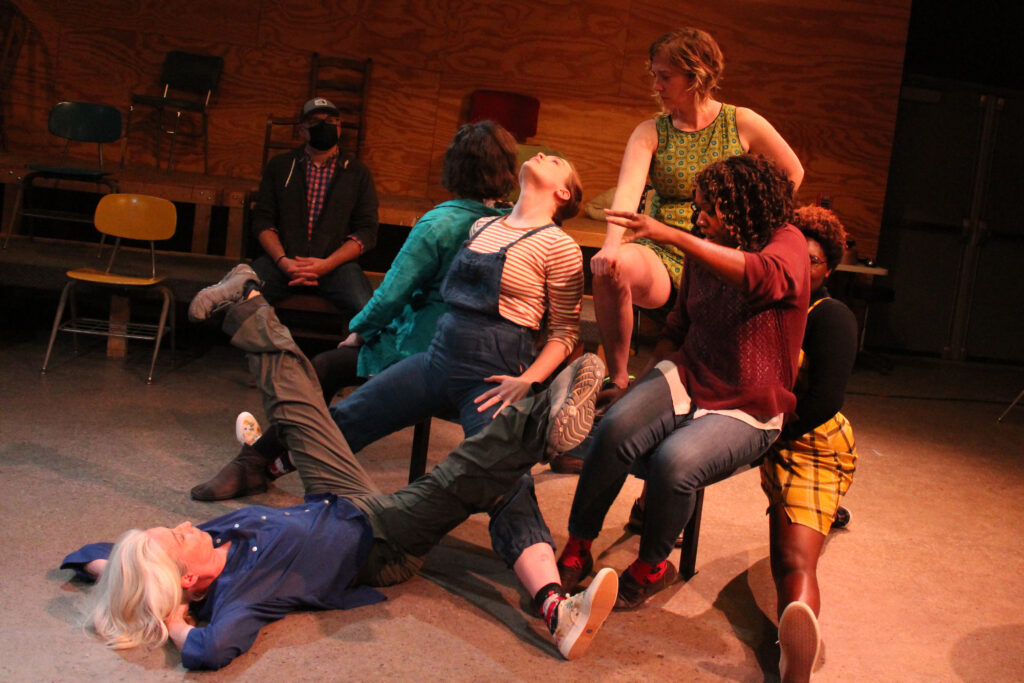 And What Happens… was presented in an innovative hybrid format, both in person as well as live-streamed for those who are unable to attend the performance on site. In-person performances took place at the Cherry Artspace, 102 Cherry St, Ithaca.
The show featured Adara Alston, Barbara Geary, Naandi Jamison, Elizah Knight, RJ Lavine, Elizabeth Mozer*, Jen Schilansky*, and Amoreena Wade. Design team includes Lesley Greene, (sound), Chris Brusberg (lights), Iris Estelle and Sasha Oliveau (costumes), and Greg Levins and Karen Rodriguez (live stream design).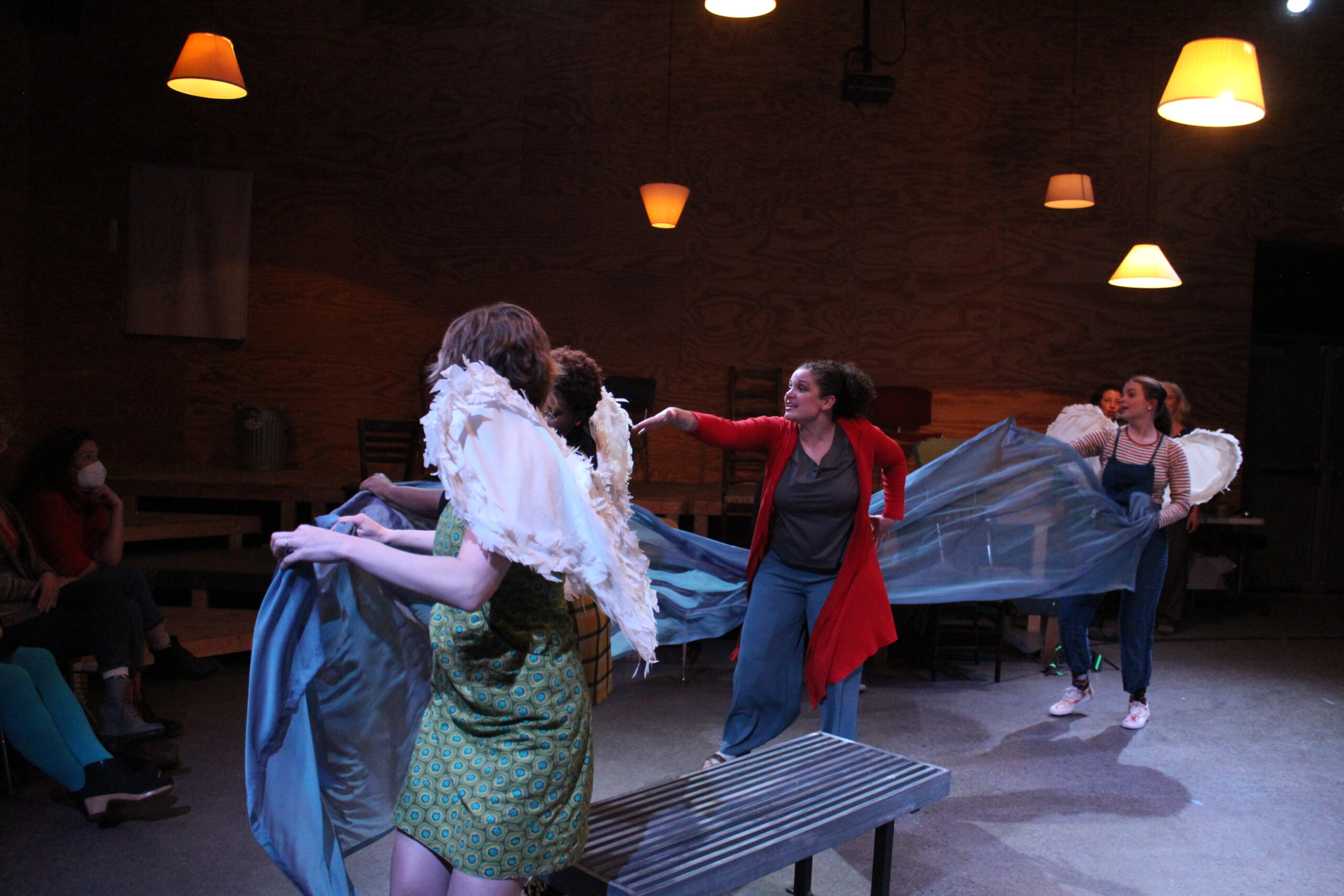 Learn more behind the scenes with our live-streamed panel discussion that includes the playwright Iva Brdar, Director Susannah Berryman, the cast, and Cherry Director of Education Aoise Stratford.
---
Based in Berlin, Serbian playwright Iva Brdar has a Masters in theater studies from the Sorbonne Nouvelle and is the author of the plays Rule of Thumb (produced by the Cherry Artists' Collective in 2019), Geraniums Can Survive Anything, Tomorrow Is (For Now) Always Here, and And What Happens if I Don't… She has received the Brücke Berlin Award, the Sterija Award, and won Heartefact's Competition for the Best Contemporary fFull-length Play. Her plays have been staged at the Schauspiel Stuttgart, Vienna's Kosmos Theater, the Cherry Arts in Ithaca, and had readings at the New York Public Library, Paris' Théâtre du Nord, and Berlin's Deutsches Theater. Her plays are represented by Rowohlt Verlag.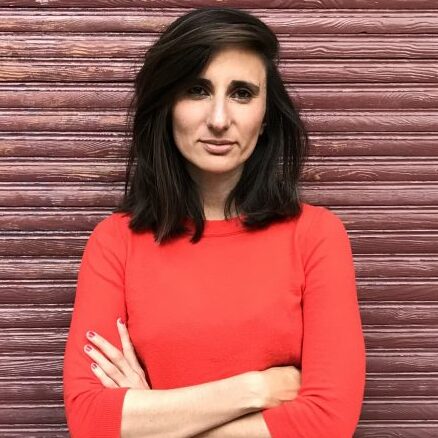 Iva Brdar

Content warning: Audience members who are vulnerable to triggers may wish to be made aware of some material in And What Happens if I Don't. Please contact info@thecherry.org for more information.
---
THANK YOU TO OUR UNDERWRITER FOR THIS PRODUCTION:

THANK YOU TO OUR SPONSOR:
Diana Riesman