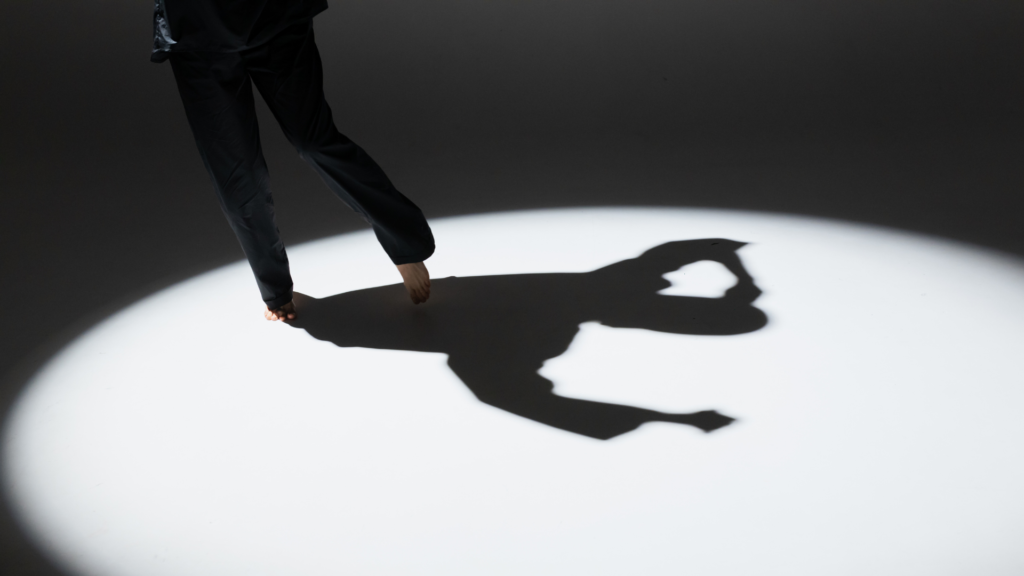 Cherry's June Dance Month provides a serious experimental dance venue in downtown Ithaca.The Cherry Artspace will be made available for local dance makers to offer workshops and classes, develop new dance material, and present showings of work – whether 'in progress' or complete. Cherry Dance Month also strives to be a diverse and accessible opportunity for dance artists of all backgrounds, ethnicities, ages, and gender/sexual expressions.

Building on the success of June Dance Month 2021, a first realization for the community, it featured 26 local artists, and a virtual workshop residency for Alice Sheppard which included the lecture: "Disability Culture & Aesthetics in Motion." In total, there were 21 events, including: 14 movement workshops; 2 performances; 3 open showings, and 2 lectures/demonstrations.
June Dance 2022 will continue providing local dance artists opportunities to try new ideas, create and show new work; and facilitate a genuine opportunity for artists to collaborate. Kathy Lucas and Jim Self are collaborating as hosts, organizers, and individual presenters of their work.
We are busy getting ticketing ready for these exciting events! All ticket available at this link.
Mon
June 6
5:30PM-7:15PM
Modern/Jazz Fusion Open Level Class w/Nancy Gaspar
TICKETS
Cherry Artspace
Tues
June 7
5:30PM-7:00PM

Durga Bor

Workshop: Indian Classical Dance, Odissi style
CANCELLED
Cherry Artspace
Tues
June 7
7:30PM-9:00PM
Meditation, Movement & Massage w/

Shayna Grajo


TICKETS
Cherry Artspace
Wed
June 8
5:30PM-7:00PM

Jeanne Goddard

"Improvisation Conversation" Workshop
TICKETS
Cherry Artspace
Wed
June 8
6:00PM-7:30PM

Capoeira Sessions


TICKETS
Cherry Studio
Thurs
June 9
5:30PM-7:00PM
Walk, Talk and Beyond: a Showing and Conversation with

Jim Self


TICKETS
Cherry Artspace
Thurs
June 9
7:30PM-9:00PM

Doug Shire Intro to Conscious Dance


TICKETS
Cherry Artpace
Fri
June 10
5:30PM-7:00PM

Jim Self

Cocktails, Conversations & Movement Play: a free flowing event
TICKETS
Cherry Gallery
Fri
June 10
7:30PM-9:00PM
Open Showing -

Cindy

, Jeanne, Jim,

Julie


TICKETS
Cherry Gallery
Sat
June 11
10:30AM-12:15PM
Modern/Jazz Fusion w/Nancy
CANCELLED
Cherry Gallery
Sat
June 11
9:30PM-12:00AM

GoGo Pride

: June Dance Party @ the Cherry Artspace
TICKETS
Cherry Artspace
Sun
June 12
6:30PM-8:00PM

Capoeira Sessions


TICKETS
Cherry Studio
Mon
June 13
1:00PM-2:30PM

Juan Aldape

– AfroLatinx Contemporary Dance Workshop Contemporary Dance Workshop
TICKETS
Cherry Gallery
Mon
June 13
5:30PM-7:00PM
Moving Conversations/

Floor Flow


TICKETS
Cherry Gallery
Tue
June 14
1:00PM-2:30PM

Juan Aldape

– AfroLatinx Contemporary Dance Workshop Contemporary Dance Workshop
TICKETS
Cherry Gallery
Tue
June 14
7:00PM-8:00PM
June Dance:

Durga Bor

Lecture/demonstration: The Art of Dramatic Expression (Rasa) in Indian Classical Dance
TICKETS
Cherry Gallery
Wed
June 15
1:00PM-2:30PM

Juan Aldape

– AfroLatinx Contemporary Dance Workshop Contemporary Dance Workshop
TICKETS
Cherry Gallery
Wed
June 15
5:30PM-7:00PM

Julie

Nathanielsz Dance Class


TICKETS
Cherry Gallery
Wed
June 15
6:00PM-7:30PM

Capoeira Sessions


TICKETS
Cherry Studio
Thurs June 16
5:30PM-7:00PM
June Dance:

Jim Self

More Cocktails, Conversations and Movement play: a free flowing with

Jim Self


TICKETS
Cherry Gallery
Fri
June 17
5:30PM-7:00PM

Megan Omohundro

Missy Elliot Dance Tribute
TICKETS
Cherry Gallery
Fri
June 17
7:30PM-9:00PM
Open Showing with artists Juan,

Rik, Sophie

,

Ksenia

, Jim
TICKETS
Cherry Gallery
Sat
June 18
10:30AM-12:00PM

Julie

Nathanielsz

Movement Practice Proposition

/Shared time
TICKETS
Cherry Gallery