Ithaca's Cherry Artspace Hires New General Manager Laura Miller
by BWW News Desk Jun. 16, 2018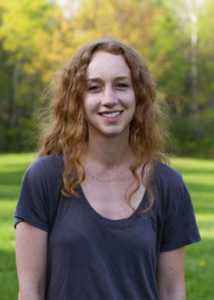 The Cherry Arts announces the hiring of Laura Miller as the first General Manager of The Cherry Arts, Inc. This is the first full-time hire for the young not-for-profit company, which was founded in 2015 and is based in the Cherry Artspace in Ithaca, New York.
One of few companies in the US to produce new plays in translation from other countries, in the past year the Cherry has seen works they commissioned, translated, and/or produced presented at the Arcola Theater in London, the New York Public Library, and, coming up in November, London's National Theater. Cherry Arts-translated and -produced plays are slated to appear in volumes forthcoming from Seagull Books and Oberon in 2019.
New GM Miller studied Art History in Baltimore before obtaining her Master's Degree in Arts Administration from Columbia University. After her graduate work, Laura took on several arts programming roles in New York City, notably Manager of Education at the Children's Museum of The Arts and National Director of Programs for ProjectArt.
Laura and her husband, video artist Mike Cook, are both Ithaca-born and -bred, and always maintained close contact with the Ithaca community. "When I was living in New York, I always had in the back of my mind the things that I wanted to see in Ithaca, because I always knew I wanted to come back," Miller said. As part of this ongoing awareness, Miller came to hear about "the stir" the Cherry Arts was creating as an exciting new arts organization in Central New York.
Laura and Mike moved back to Ithaca in January 2018, with Laura hoping to find ways to break down creative barriers in her home community, and to connect Ithaca's inventive arts perspective to the global community. She was delighted to find the Cherry seeking their first General Manager in that very moment, and to note that the Cherry's mission was a perfect fit for her own goals. The Cherry's work "opens up our community to issues that are international," she notes, "and their projects bring up important questions that make you think about issues outside of our bubble, which in turn inspires conversations that we otherwise wouldn't have had." Miller says, "The Cherry aims to bring people together, both locally and from different countries around the world."
The Cherry Arts is equally excited to have brought Miller on board. "Laura has been an amazing asset to our organization since her first day on the job," said Artistic Director Samuel Buggeln. "She not only was immediately able to take on a wide variety of critical organizational tasks, but is an absolutely delightful person whose positivity lifts everybody who comes in contact with the Cherry. I hope and expect that she will be a foundational part of the Cherry's team as our organization grows from a small start-up to a mature arts company with an international profile."
The Cherry Arts, Central New York's company for innovative arts, is a not-for-profit organization that works with an ensemble of Ithaca-based professional artists to produce and present work that is radically local, radically international, and formally innovative.
The company's home is The Cherry Artspace, a new multidisciplinary performance venue located at 102 Cherry Street on the Cayuga Inlet waterfront in Ithaca's West End. For more information, please visit www.TheCherry.org.